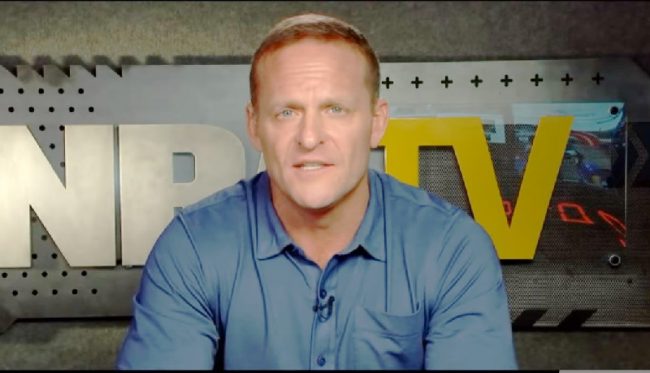 In the wake of North Korea's threats to launch a strike on US territory Guam amid rising tensions, NRA TV host Grant Stinchfield had a bright idea. How about trick the North Koreans into thinking California is Guam?
That is not a joke. This is what he actually tweeted Thursday night:

(Stinchfield has since deleted the tweet.)
One can only guess that Stinchfield would like the capital of California bombed due to the state's strict gun laws and Democrats holding a majority in the legislature.
Ironically, a couple of months ago, Stinchfield openly complained about heated political rhetoric coming from the left, claiming that it could lead an "unstable person" to "go and be violent."
So, where does tweeting out that you'd like to see the most populous state in the union get nuked rank in terms of dangerous rhetoric, Grant?
[image via screengrab]
—
Follow Justin Baragona on Twitter: @justinbaragona
Have a tip we should know? [email protected]
---