NRA TV Rings in International Women's Day With Weird Video Calling Mika Brzezinski 'Sexy'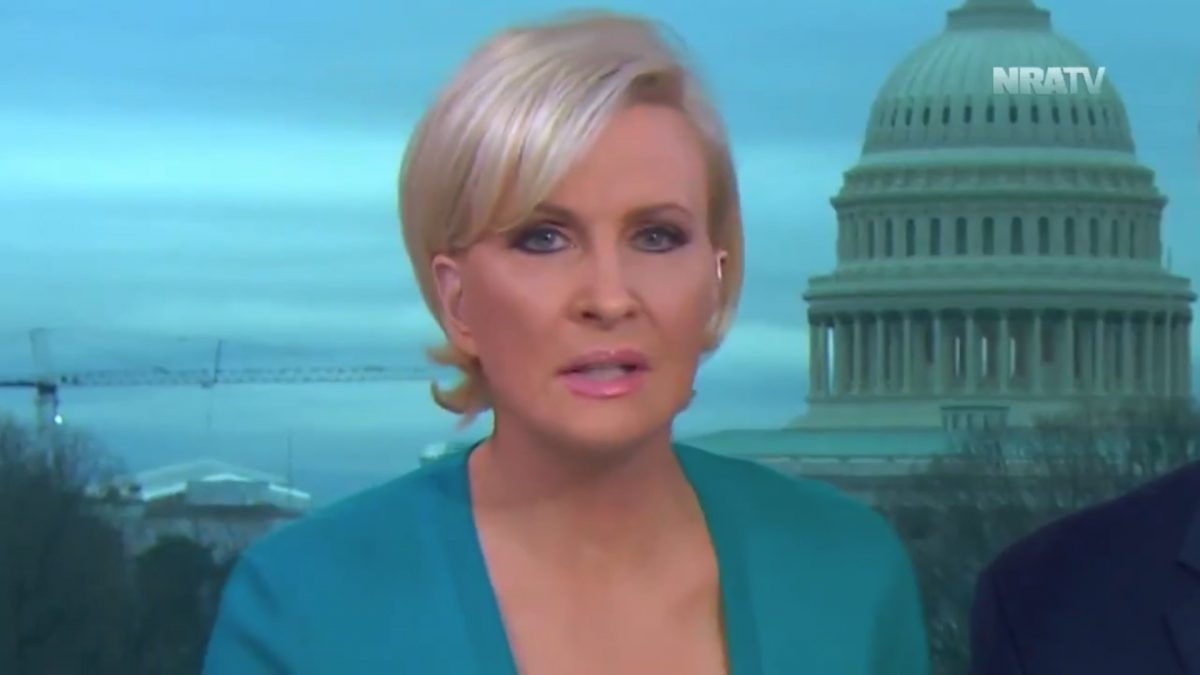 So how did the folks at NRA TV ring in International Women's Day? By objectifying a female cable news host while essentially calling her stupid, that's how.
In a video pushed out by the NRA's television channel, Colion Noir goes on a rant about the "gun conversation" going on in this country now in the wake of the horrific Parkland shooting. Complaining that responsible gun owners and experts on firearms are largely are excluded from the discussion, Noir decided to take aim at Morning Joe's Mika Brzezinski.
One need only look at the tweet NRATV's official Twitter account sent out today promoting the video to see what he said about Brzezinski, as they felt it was so good it needed to be quoted:
"'Sexy' cable news anchor whose entire knowledge on guns is based on the, 'What is an Assault Weapon' Google search she did while standing in a Starbucks line this morning before work, she gets to be part of the conversation."
–@MrColionNoir #NRA #MSM pic.twitter.com/Eb9AQEU7XP

— NRATV (@NRATV) March 8, 2018
As you can see in the tweet above, Noir called Brzezinski a "sexy cable news host" whose only knowledge about guns came from Googling "what is an assault weapon" while she was standing in line at Starbucks before work.
That smear on Brzezinski came after likened the mainstream media to the "asshole bouncer" at the end of the night at a club. Noir, wearing "The Pew/Pew Life" hat that he sells online, would use the rest of the video to criticize the media, Democratic politicians and activists when it came to the gun debate.
NRATV has taken a lot of heat lately for its videos that seem to be more and more focused on fighting culture wars than gun education. Recent examples feature NRA spokesperson Dana Loesch threatening to burn a copy of the New York Times, Dan Bongino inexplicably tossing whole lemons in a blender, and another host smashing a TV showing CNN while wearing a shirt emblazoned with 'Socialist Tears.'
[image via screengrab]
—
Follow Justin Baragona on Twitter: @justinbaragona
Have a tip we should know? tips@mediaite.com