NY Times Columnist Charles Blow on Son's Gunpoint Stop: 'Triggers Can't Be Unpulled'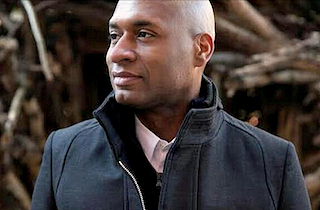 New York Times columnist Charles Blow addressed Monday morning an incident at Yale University in which his son, a third-year chemistry major, was stopped by police at gunpoint because he matched a description of a nearby burglary suspect.
Blow related his son's version of events, in which the junior was followed by an officer who immediately pulled a gun on him before asking a question. He then derided the officer's methods, which he said quickly amplified the situation into reckless and potentially irreversible territory:
Now, don't get me wrong: If indeed my son matched the description of a suspect, I would have had no problem with him being questioned appropriately. …The stop is not the problem; the method of the stop is the problem.

Why was a gun drawn first? Why was he not immediately told why he was being detained? Why not ask for ID first?

What if my son had panicked under the stress, having never had a gun pointed at him before, and made what the officer considered a "suspicious" movement? Had I come close to losing him? Triggers cannot be unpulled. Bullets cannot be called back.
Blow — who has written extensively about Michael Brown and Eric Garner, both unarmed men killed by police — tweeted about the incident Saturday night after it happened, when he said he was "fuming." He sounded no less angry Monday.
"I am reminded of what I have always known, but what some would choose to deny: that there is no way to work your way out — earn your way out — of this sort of crisis. In these moments, what you've done matters less than how you look," Blow wrote in the Times. "There is no amount of respectability that can bend a gun's barrel."
Blow said Yale's dean has apologized; meanwhile the actual suspect was later apprehended nearby.
[h/t New York Times]
[Image via Charles Blow]
——
>> Follow Evan McMurry (@evanmcmurry) on Twitter
Have a tip we should know? tips@mediaite.com