NY Times Tweets Out Link to Its Climate Coverage After Backlash for Bret Stephens Column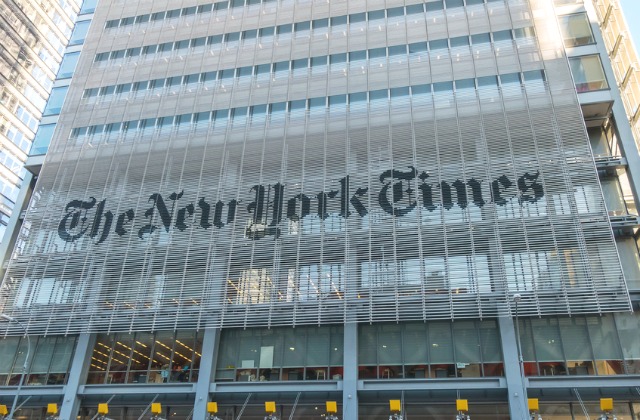 The New York Times tweeted out a link specifically promoting its climate coverage following the backlash to the debut column of Bret Stephens today.
As you've no doubt heard, Stephens wrote about climate change skepticism and it led to quite a lot of backlash:
A cool thing would be if every @nytimes staffer started tweeted that they are embarrassed their employer is promoting climate denialism

— David Klion (@DavidKlion) April 28, 2017
reasonable people can be skeptical about Bret Stephens

— Matt Pearce (@mattdpearce) April 28, 2017
1. Bret Stephens first op-ed for the NYT is an abomination https://t.co/X6Juy3jyHh

— Judd Legum (@JuddLegum) April 28, 2017
i love to subscribe to the new york times and support quality journalism. now to look at my push alerts and take a big sip of my coffee

— libby watson ? (@libbycwatson) April 28, 2017
As Mediaite's own Matthew Balan argued earlier, Stephens' assertion that the "nasty left" may be worse than "bullying Trump supporters" has been bolstered by this.
RELATED: New York Times Bureau Chief Publicly Slams His Paper's New Conservative Op-Ed Columnist
Clearly the Times is aware of the frustrations being expressed online today, for they tweeted out the following link:
Where to find NYT reporting on climate change: https://t.co/Q9izvisJSo pic.twitter.com/NsLw4S7heF

— NYT Climate (@nytclimate) April 28, 2017
And yes, the main New York Times Twitter account retweeted this: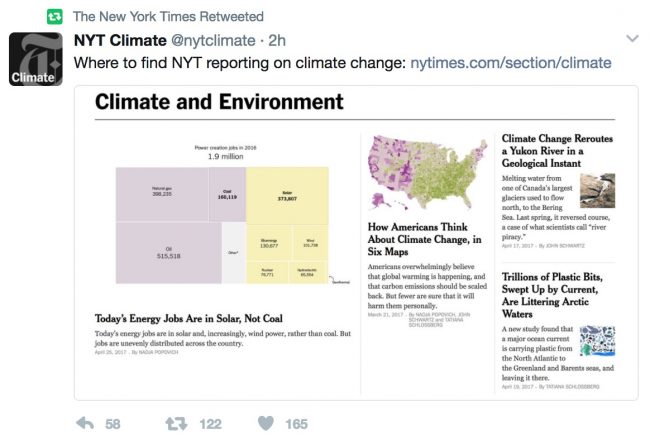 [featured image via Clari Massimiliano / Shutterstock.com]
— —
Follow Josh Feldman on Twitter: @feldmaniac
Have a tip we should know? tips@mediaite.com
Josh Feldman - Senior Editor