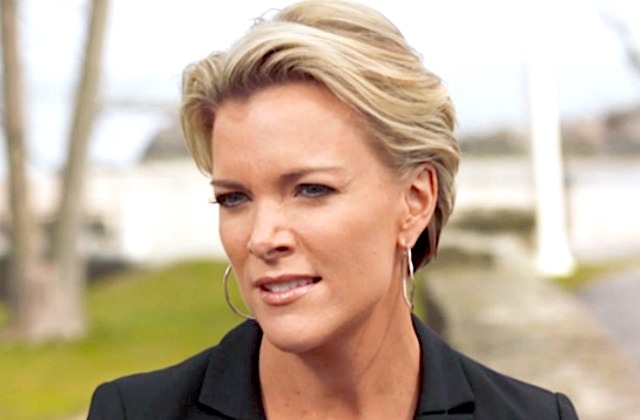 The New York Times is reporting tonight that Bill O'Reilly was one of multiple factors that led to Megyn Kelly's decision to leave Fox News.
You may remember that back in November, after Kelly's book Settle for More came out, O'Reilly was asked about the details within and he responded, "I'm not interested in basically litigating something that is finished that makes my network look bad, okay? I'm not interested in making my network look bad at all. That doesn't interest me one bit."
The next day Kelly responded by saying she spoke to Rupert and Lachlan Murdoch before writing about the sexual harassment she experienced in her book, adding, "I think Roger Ailes is making the company look bad."
Emily Steel and Michael S. Schmidt report for the Times tonight that behind the scenes, Kelly was frustrated by what O'Reilly said:
Shortly after hearing those comments, Ms. Kelly sent her email to Jack Abernethy and Bill Shine, who had recently been named the co-presidents of Fox News. In the email, Ms. Kelly said that Mr. O'Reilly's comments on "CBS This Morning" were in bad form, according to the people with knowledge of the email who described its contents to The Times.

Ms. Kelly said that a man with Mr. O'Reilly's history had no business publicly lecturing women inside or outside the company about sexual harassment, the people said.
The report says there was a "plea from a producer that Mr. O'Reilly not be allowed to make similar remarks on his prime-time show," but as you may remember, O'Reilly did follow up on his above remarks on the Factor that very night:
"If somebody is paying you a wage, you owe that person or company allegiance. You don't like what's happening in the workplace, go to human resources or leave. I've done that. And then take the action you need to take afterward if you feel aggrieved. There are labor laws in this country. But don't run down the concern that supports you by trying to undermine it."
The Times cites "two people familiar with the matter" to report that this experience "was a factor in Ms. Kelly's decision to leave Fox News," along with apparent skepticism she had about whether there was enough of a commitment at Fox to change the culture.
A lawyer for O'Reilly provided this response to the Times:
"Mr. O'Reilly cannot comment on what Megyn Kelly thought, or did or did not do, except to say she never raised any such issue with him, nor did anyone else. At this time, it is apparent to any objective observer that Mr. O'Reilly is being subjected to a malicious campaign intent on harming his reputation and family through speculation and innuendo."
[image via screengrab]
— —
Follow Josh Feldman on Twitter: @feldmaniac
Have a tip we should know? tips@mediaite.com
Josh Feldman - Senior Editor