NYT Writer: European Leaders Waiting For Trump 'The Way Earthlings Might Await the Impact of an Asteroid'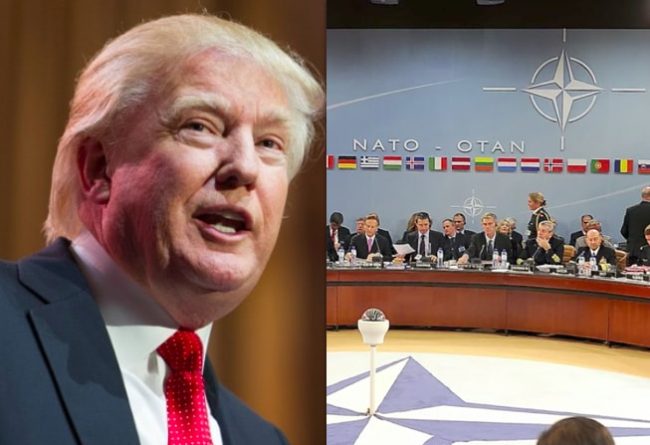 Covering President Donald Trump's impending visit to Brussels, New York Times London Bureau Chief Steven Erlanger crafted a lede for the ages. In one sentence, he managed to cover a raft of Trump's startling comments toward traditional U.S. allies before concluding with the observation that European leaders were waiting for Trump to arrive, "the way earthlings might await the impact of an asteroid."
In full:
Brussels, which he called a "hellhole," and the European Union, which he called "a vehicle for Germany," and NATO, which he called "obsolete," are all nervously awaiting the arrival of President Trump on Wednesday, the way earthlings might await the impact of an asteroid.
The article itself is, of course, also worth a read and was mostly dedicated to the nuts and bolts of Trump's visit with America's NATO allies and whether the president would formally endorse his committment to the treaty's Article 5, the pledge of collective defense.
The president will land in Brussels after mostly successful visits to Saudi Arabia, Israel and the Vatican. Trump's first world tour was, however, overshadowed by a terrorist attack in Manchester, England which killed at least 22 people and the growing Russia scandal that will await him the moment he sets foot back in Washington.
Serious H/T also to The Times' Deputy Europe Business Editor, Prashant Rao, who first alerted this author to this amazing lede
Go home, @StevenErlanger has the best lede of the day https://t.co/llkqWnVaTs pic.twitter.com/0ORCOShPvu

— Prashant Rao (@prashantrao) May 24, 2017
[image via screengrab]
Have a tip we should know? tips@mediaite.com