Obama Camp Unskews Gallup Poll Showing Romney Leading In Swing States, Tied Among Women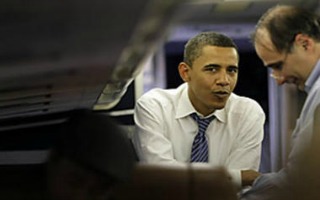 A USA Today/Gallup poll released today shows that the momentum gained by Mitt Romney following his debate performance on October 3 continues virtually unabated. That poll shows Romney in a good position among likely voters in swing states, buoyed by an increase in support among women. Just minutes after that poll was released, President Barack Obama's campaign released a lengthy memo detailing the number of ways in which the USA Today/Gallup poll employed a methodology that favored the Republican candidate.

The USA Today/Gallup poll shows Romney leading Obama in swing states among likely voters by 51 to 46 percent and leads Obama nationally among likely voters by 49 to 47 percent. Romney has gained significant ground among swing state women voters who now support both Obama and Romney equally at 48 to 48 percent. The Republican presidential candidate enjoys a 12 point lead over Obama among male voters in the swing states.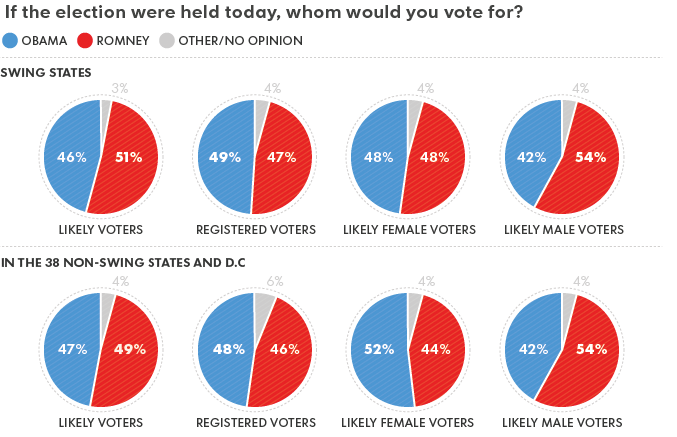 The USA Today/Gallup poll's results prompted the Obama campaign to send out a memo which lambastes it as an "extreme outlier" which is "defying the trends seen in every other battleground and national poll."
The Obama campaign's Joel Benenson slammed this poll and Gallup's historical accuracy. "Only 2 years ago the distortions in Gallup's likely voter screen were exposed, leaving Gallup's survey 9 points off the mark just days before the election," Benenson writes.
Furthermore, Benenson writes that Gallup's thorough likely voter screen creates an inherent "bias against groups inclined to support Obama."
We believe the problem with Gallup's outlying data is rooted in their 7 question likely voter screen, which distorts the composition of likely voters, leading to erratic and inaccurate results.
For example, Benenson objects to Gallup asking voters if they have voted in their precinct before and where they go to vote. He says that this intimidates casual voters who drop out of the likely voter model because they cannot or refuse to answer this question.
Finally, the memo was accompanied by a graphic which showcases just how much of an outlier Gallup's numbers appear to be among women. The memo shows that, across a number of post-debate polls, Romney suffers an average 10 point deficit among Women compared to just over 2 points on average deficit with the broader electorate.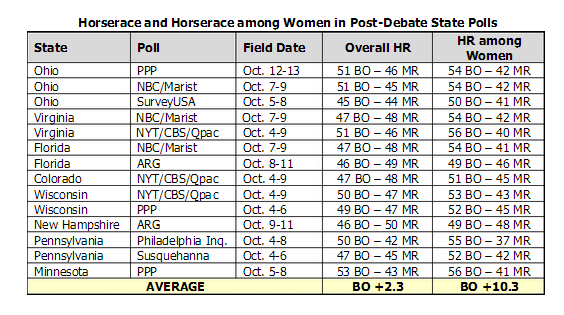 UPDATE: On September 25, The Washington Post quoted Benenson chiding the Romney campaign and their supporters for challenging the validity and methodology of public pollsters. "The Romney campaign feels that they need to talk about the public polls," Benenson said. "We don't."
h/t BuzzFeed
> >Follow Noah Rothman (@Noah_C_Rothman) on Twitter
Have a tip we should know? tips@mediaite.com