Orrin Hatch's Pun Game Is Strong: 'It's High Time to Address Research Into Medical Marijuana'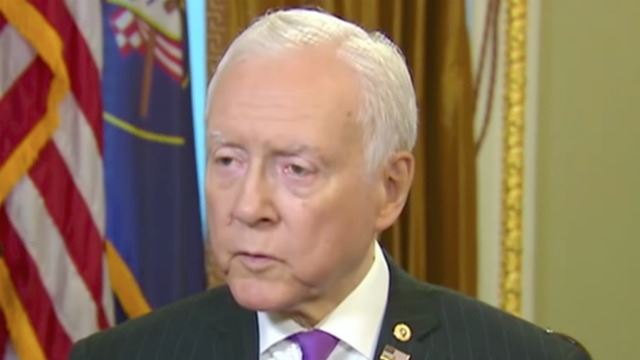 It looks like Sen. Orrin Hatch (R-UT) is trying to set some kind of record for dad jokes.
In a statement released today announcing the introduction of the Marijuana Effective Drug Study Act of 2017, Hatch went out of his way to insert as many weed puns as possible.
"It's high time to address research into medical marijuana," Hatch said in his first sentence, setting the table.
He continued, "Our country has experimented with a variety of state solutions without properly delving into the weeds on the effectiveness, safety, dosing, administration, and quality of medical marijuana."
After a pun-free sentence, Hatch made up for it in the next one, where he crammed in two:
"To be blunt, we need to remove the administrative barriers preventing legitimate research into medical marijuana, which is why I've decided to roll out the MEDS Act."
Hatch ended his statement by saying he has "high hopes that this bipartisan initiative can be a kumbaya moment for both parties."
Hatch is joined in the bipartisan legislation by Sen. Brian Schatz (D-HI) and co-sponsors Sens. Chris Coons (D-DE), Thom Tillis (R-NC) and Cory Gardner (R-CO). Hatch is scheduled to speak on the Senate floor on the act this afternoon.
[image via screengrab]
—
Follow Justin Baragona on Twitter: @justinbaragona
Have a tip we should know? tips@mediaite.com