Our New Sister Site LawNewz is Hiring an Editor!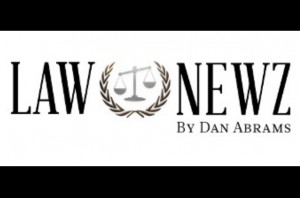 Dan Abrams recently announced the launch of LawNewz which will become the must read site on the latest big legal stories and criminal trials of the day. So now it's time to staff up with a small team of ambitious, energetic, news hounds to analyze and cover the most talked about legal stories of the day. This is a site for consumers who were obsessed with everything from Jodi Arias to George Zimmerman, that crazy mugshot photo to the big Supreme Court ruling.
We are now looking for a LawNewz Editor. In addition to editing and covering news stories, you would be asked to write opinion pieces using any and all of the tools of digital storytelling: words, video, pictures, social interactions, you name it. Because it's a new site, you would also be responsible for helping develop the voice of the site, which will be promoted by the company's currently existing audience of more than 12 million monthly unique visitors.
If you think you have what it takes and want to impact the news cycle, then we want to talk to you!
Requirements:
– 3 plus years of newsroom or blog experience
– Familiarity with WordPress
– A serious passion for the world of law and crime, including an understanding of the judicial system and how to obtain publicly available legal documents
– Be able to thrive under pressure, and excel when stress levels are at their highest. Experience working in fast-paced, breaking news environment is a plus
– Possess a clear understanding of how Facebook, Twitter, user-generated content, and viral videos shape the news cycle
– Have strong news judgment and an eye for under reported content and ideas. Can you find the nugget of interest that no one else has discovered?
– An encyclopedic knowledge of pop culture — especially television — is quite helpful as well. This site will be a light and opinionated take on a world that often takes itself too seriously
– Be able to write an "objective" news article at one moment, and transition into writing an opinionated column the next. You should also be able to fairly edit pieces even if they conflict with your own beliefs.
Hours:
Flexibility to work nights and/or weekends is a plus as well. Pay will depend on the candidate to some degree but as a self-funded start up you should assume the compensation will be far less than a big media company would pay.
Location:
Availability to work out of our New York headquarters is strongly preferred.
To apply:
Send your resume and cover letter to jobs@lawnewz.com explaining why you are suited for the position. Please also include relevant links to articles you have written.
Have a tip we should know? tips@mediaite.com