Paul Manafort Reportedly Advanced Pro-Putin Agenda, Contradicting Claims He Never Worked For Russia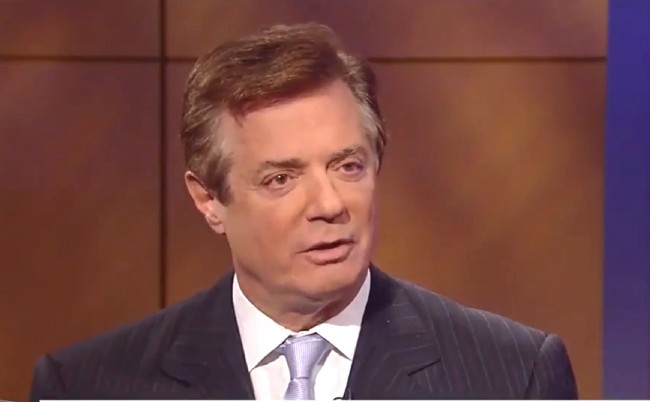 Donald Trump's former campaign manager is back in the news for his Russian connections.
Paul Manafort resigned last summer amid reports that he was listed on a secret ledger as having received $12.7 million in under-the-table payments, that he played a key role in fomenting pro-annexation sentiments in Crimea ahead of the Russian invasion, and that he illegally funneled foreign cash towards pro-Putin lobbying efforts in the U.S., as former Mediaite reporter Alex Griswold told us in August.
Today, as Trump's administration attempts to distance him from all of his Russian-linked former associates, the Associated Press is reporting that ten years ago, Manafort secretly worked for a Russian billionaire to advance Vladimir Putin's interests proposed an "ambitious political strategy to undermine anti-Russian opposition across former Soviet republics."
As the AP points out, this contradicts both the administration and Manafort, who assert he never worked for Russian interests.
As early as June 2005, he proposed a secret plan that would influence politics, business dealings, and media coverage of Russia within the United States. From a memo written by Manafort and obtained by the AP:
We are now of the belief that this model can greatly benefit the Putin Government if employed at the correct levels with the appropriate commitment to success … [the effort] will be offering a great service that can re-focus, both internally and externally, the policies of the Putin government.
Currently, Manafort's name is trending on Twitter with over 50k tweets. All of that public interest likely has something to do with Monday's revelation that Trump and his campaign have been under FBI investigation for their possible Russian ties.
[image via screengrab]
——
Have a tip we should know? [email protected]