Pelosi Calls on DOJ to Investigate Priebus For 'Trying to Pressure the FBI' on Trump-Russia Stories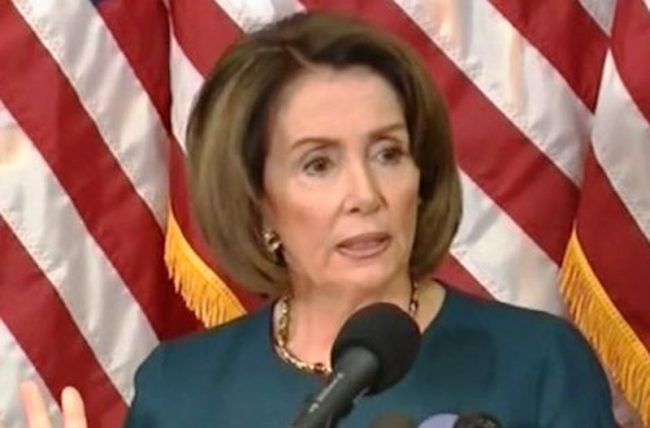 Following a report by CNN that White House Chief of Staff Reince Priebus attempted to get the FBI to "knock down" recent media stories regarding communications between Trump associates and Russia, House Minority Leader Nancy Pelosi called on Priebus to be investigated.
In a statement released today, the former Speaker of the House claimed that the White House had "been caught trying to pressure the FBI into undermining a vital national security investigation into the explosive ties" between Trump allies and Russian intelligence officials.
After stating that "political interference" into FBI investigations is a "grave abuse of power," Pelosi requested the Department of Justice probe the WH Chief of Staff.
White House Chief of Staff Reince Priebus has committed an outrageous breach of the FBI's independence. Priebus has not only damaged his reputation but tainted the impartiality of the FBI. The Department of Justice's Inspector General must open a new investigation into any and all conversations Priebus and other White House officials held with the FBI on ongoing investigations. Congress must also launch an independent, bipartisan commission to ensure the American people get the facts free from the Trump Administration's meddling. The American people deserve to know the truth.
This morning, in response to CNN's story, President Donald Trump took to Twitter to slam the FBI for not being able to stop the "leakers" from speaking to the media. Meanwhile, some legal experts feel the White House is guilty of obstructing justice based on these direct communications with the FBI.
[image via screengrab]
——
Follow Justin Baragona on Twitter: @justinbaragona
Have a tip we should know? tips@mediaite.com