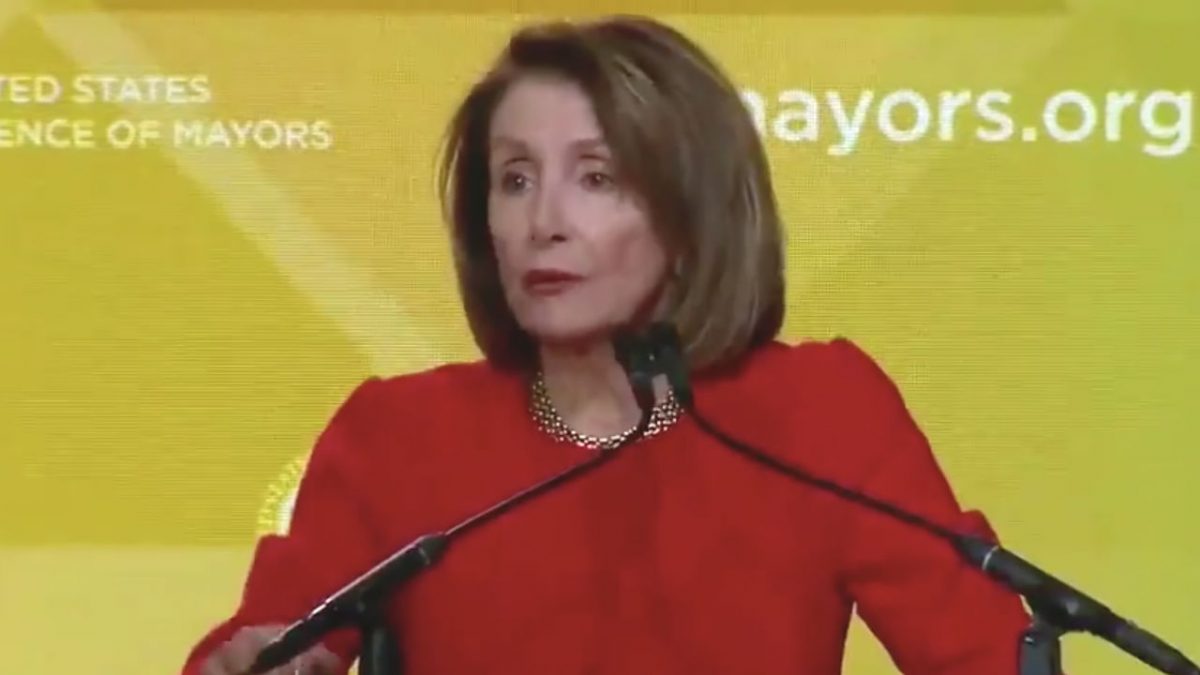 Speaker Nancy Pelosi condemned Congresswoman Ilhan Omar's tweets earlier this week, but this afternoon she defended Omar and said Republicans "do not have clean hands" on anti-Semitism.
When CNN reporter Elizabeth Landers asked Pelosi about Republicans blasting Omar and calling for her to lose her committee assignments, the Speaker said Omar apologized and added that the president never issued one:
I just asked @SpeakerPelosi in the hallway about @VP's recent comments about Ilhan Omar and of this is going to continue to be an issue for Democrats. Her response: pic.twitter.com/YGo63nHd1E

— Elizabeth Landers (@ElizLanders) February 13, 2019
Pelosi elaborated in comments to reporters later, indicating she doesn't plan to remove Omar from her committee assignments and saying of Republicans, "It took them, what, 13 years to notice Steve King?"
Pelosi just reiterated this now, and said: "No" when asked if Omar would be removed from committees as GOP is demanding. "A newcomer member of Congress has apologized for her remarks. It took them what, 13 years to notice Steve King?" https://t.co/LUG0wsKxhu

— Manu Raju (@mkraju) February 13, 2019
"It took them, what 13 years to notice Steve King?" House @SpeakerPelosi said of Republicans targeting Rep. @Ilhan Omar. pic.twitter.com/52YbTLLiUu

— Natalie Andrews (@nataliewsj) February 13, 2019
King was stripped of his committee assignments by Republican leadership, though he's trying to get them reinstated.
[image via screengrab]
Have a tip we should know? tips@mediaite.com
Josh Feldman - Senior Editor