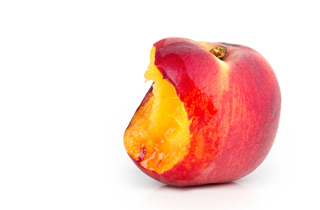 In today's edition of police brutality, a Maryland cop was charged with assaulting a bar patron during Cinco de Mayo after he allegedly bit him in the balls.
Okay, it's not exactly "Shooting Exacerbates Tensions Between Police and Minority Community," and maybe it errs on just the side of "Police Abusing Power," but teeth plus balls is a new one.
According to NBC News, Michael Flaig, a police officer from Anne Arundel County, Md., got into a fight with a man in a Baltimore bar after the man found Flaig fondling his female roommate. And how, you might ask, did the man's balls end up in Flaig's mouth?
Let's just say there was a violent teabagging:
The alleged assault victim left on foot not long after but heard footsteps behind him. When he turned, he saw a fist coming at his face, according to court papers.

But the victim managed to dodge the punch, bring Flaig to the ground, and then straddle him, the court papers read.

Flaig struggled to escape while a second man, who police have yet to identify or arrest, punched the victim.

Unable to break free, Flaig allegedly bit the victim in the crotch and ran off.
Flaig was eventually found in a bar down the street, smelling of alcohol and slurring his words, and was soon charged for assault, placed on administrative duty, and suspended from policing. The victim says that Flaig's attack drew blood, and as someone who does not physically have balls, I am so pained to hear that.
Watch this reporter file the story with a straight face, via NBC News:
[Image via Shutterstock]
—
>> Follow Tina Nguyen (@Tina_Nguyen) on Twitter
Have a tip we should know? tips@mediaite.com