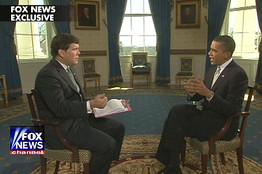 Peggy Noonan's WSJ column this week is utterly brilliant in so far as, had President Obama at the last minute decided to stick with his plan to visit to Australia and Indonesia she would have only had to change a few words and voila! She could still make her point. Which is: the President is a failure and he is embarrassing her. A lose-lose for Obama is merely a win-win for columnists! Also, he's being mean to Australia.
Excuse me, but it is embarrassing—really, embarrassing to our country—that the president of the United States has again put off a state visit to Australia and Indonesia because he's having trouble passing a piece of domestic legislation he's been promising for a year will be passed next week. What an air of chaos this signals to the world. And to do this to Australia of all countries, a nation that has always had America's back and been America's friend.
Poor Australia! Who knew. Now just imagine how much more excoriating that opener would have been had Obama decided to leave for a state visit in the middle of this health care vote! Noonan also weighs in on Obama's Fox interview with Bret Baier. Showing no fear of the hyperbolic, she described the 17 minute sit down as "the most revealing and important broadcast interview of Barack Obama ever." Ever!
It revealed his primary weakness in speaking of health care, which is a tendency to dodge, obfuscate and mislead. He grows testy when challenged. It revealed what the president doesn't want revealed, which is that he doesn't want to reveal much about his plan. This furtiveness is not helpful in a time of high public anxiety. At any rate, the interview was what such interviews rarely are, a public service. That it occurred at a high-stakes time, with so much on the line, only made it more electric.
Short version: This was the Couric/Palin equivalent of presidential interviews. Which is overstating it slightly, I think, though the interruption factor was certainly tailor made for SNL. The larger question, of course, is what will we talk about after Sunday?
Have a tip we should know? tips@mediaite.com