President Trump Appoints Man Who Called Obama a 'Kenyan Creampuff' to Major DOE Post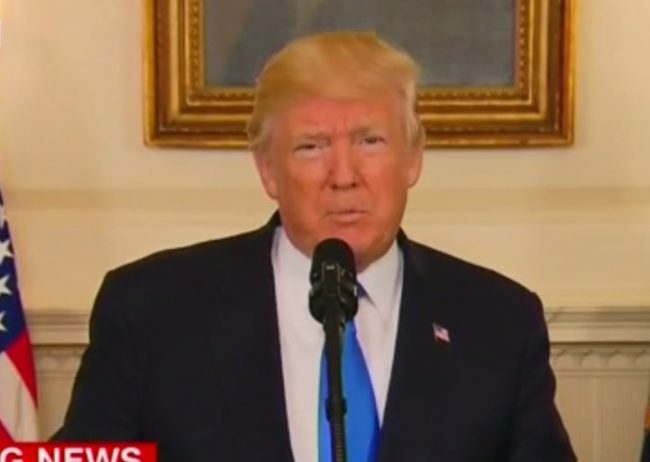 Donald Trump is raising new eyebrows over in the Department of Energy after the appointing a man to a senior level post who once called President Obama a "Kenyan creampuff" and Mark Zuckerberg a "self-hating Jew."
William C. Bradford, President Trump's new appointee to lead the Department of Energy's Office of Indian Energy has long since deleted his Twitter account — but of course — as the oldest web truism goes: The Internet never forgets.
On Thursday, the Washington Post published a number of damning tweets from the now deleted account. It was a fabulous bit of sleuthing that revealed colorful opinions on a host of public figures.
"Who is this little arrogant self-hating Jew to tell anyone for whom to vote?" he asked of Mark Zuckerberg. "I think Obama was given his mission in Tehran long ago, and it suits him just fine. How else can a Kenyan creampuff get ahead," he opined of the 44th president.
When confronted by the post, Bradford was apologetic, issuing the following statement to the Post.
"As a minority and member of the Jewish faith, I sincerely apologize for my disrespectful and offensive comments. These comments are inexcusable and I do not stand by them. Now, as a public servant, I hold myself to a higher standard, and I will work every day to better the lives of all Americans."
It's no secret that President Donald Trump doesn't follow the standard playbook when it comes to official appointments. His special assistant Sebastian Gorka has been accused of being a member of a Hungarian neo-nazi organization and only days ago, Trump appointed his son Eric's former wedding planner to a major position in HUD.
All part of draining the swamp!
[image via screengrab]
Have a tip we should know? tips@mediaite.com