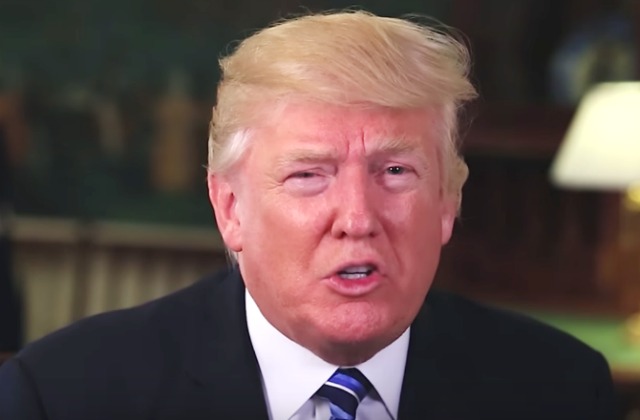 President Donald Trump might not release his tax returns until after he leaves the White House, according to the transcript of a May 4, 2017 interview released by The Economist on Thursday.
"If you do need Democratic support for your tax plan, your ideal tax plan, and the price of that the Democrats say is for you to release your tax returns, would you do that?" the publication wondered.
Mr. Trump first replied, "I doubt it," and asserted that "nobody cares about my tax return except for the reporters."
The President continued by disclosing that "at some point I'll release them. Maybe I'll release them after I'm finished because I'm very proud of them actually. I did a good job."
Hope Hicks, Trump's director of strategic communications, interjected, "Once the audit is over."
President Trump then added, "I might release them after I'm out of office."
Treasury Secretary Steve Mnunchin, who was with the President, also chimed in by discussing his recent meetings with congressional Democrats. However, Mr. Trump continued his answer by underlining the audit issue.
"By the way, so as you know I'm under routine audit, so they're not going to be done," the President said. "But you know, at a certain point, that's something I will consider. But I would never consider it as part of a deal."
Trump also repeated his point that "the only people that find that important are the reporters."
The Economist interviewer retorted, "Well, the Democrats say it's important." The chief executive replied, in part, "Well, don't forget I got elected without it."
Just over two weeks earlier, Mnunchin previously revealed that President Trump has "no intention" of releasing his tax returns.
[image via screengrab]
Have a tip we should know? tips@mediaite.com