Public Enemy Rapper Chuck D Slams 'Bloated Mess' Trump as 'White Supremacist' in Scathing Op-Ed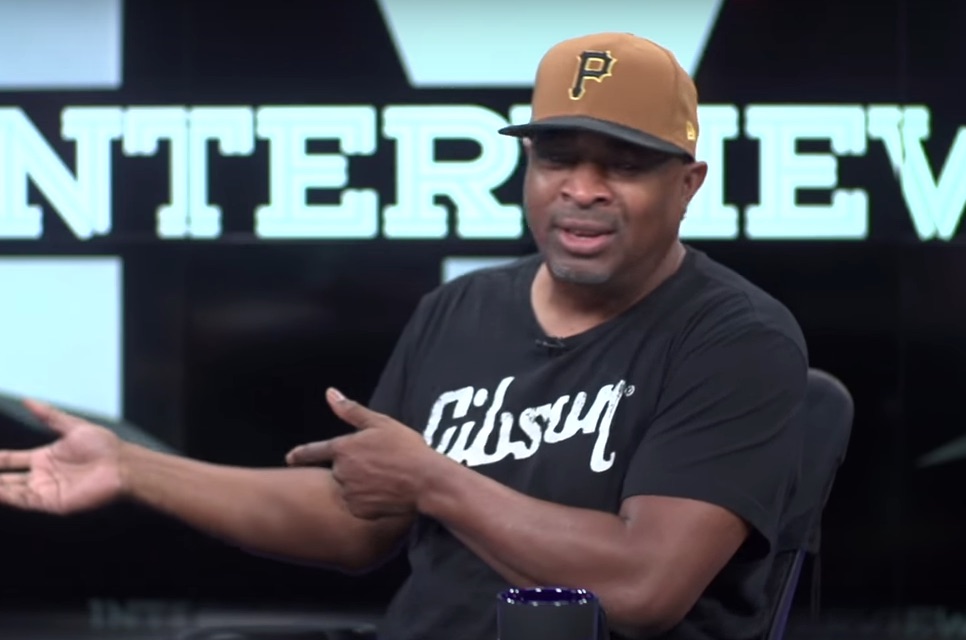 In a new The Daily Beast op-ed, hip-hop legend Chuck D of Public Enemy went after President Donald Trump while promoting his new Prophets of Rage single, "Hail to the Chief."
Though the new song is largely is about Vice President Mike Pence — who Chuck perceives as the danger lurking in the background of the administration — the rapper wasted no time going after Trump in his write-up.  Literally, the first line of the piece is, "Trump is a bloated mess — and a weapon of mass distraction."
To say that this op-ed was not kind to Trump and his supporters is a bit of an understatement. Chuck went in on the recent events in Charlottesville and Trumpland in stark terms:
On the topic of Charlottesville, when you can't condemn live and actual racists, you might as well be doing the Nazi salute, like Trump does in the video. He's a 70-year-old white alpha male who looks down on other peoples, and bullies others to get what he wants. If that's not supremacy, then what the f*** is? He's the epitome of a white supremacist.
Never one to obfuscate his feelings, Chuck stated that he believes our culture led to the election of Trump and could even lead to worse. In one of the more thought-provoking parts of the piece, D pointed out that: "Everything has turned into entertainment to the point where we think politicians actually have 'fan bases' now. They're not rock stars."
Chuck also draws parallels between the Trump campaign's messaging with that of Ronald Reagan, noting that this is where Trump got his signature 'Make American Great Again' slogan from. He ends the piece by stating that he doesn't actually believe Trump will "be there longer than two years," because of his belief that the president will "slide further and further into irrationality."
While Chuck's words could prove *cough* prophetic *cough*, only time will tell.
Have a tip we should know? tips@mediaite.com