Putin: 'Patriotically Minded' Russian Hackers Might Have Interfered With the 2016 Election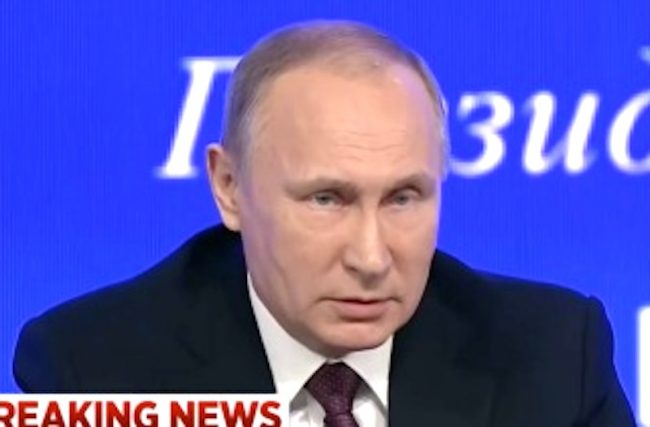 Vladimir Putin continues to deny that he ordered a campaign to interfere with the 2016 election, though he has now admitted that there might have been some Russian meddling after all.
The Russian President held a press event in St. Petersburg on Thursday, and he said that some "patriotic" individuals could have taken the initiative to launch cyberattacks against American political institutions. Putin said these individuals might have been motivated by the negative state of Russia-U.S. diplomatic relations.
"If they are patriotically minded, they start making their contributions — which are right, from their point of view — to the fight against those who say bad things about Russia," said Putin. "I can imagine that some do it deliberately, staging a chain of attacks in such a way as to cast Russia as the origin of such an attack. Modern technologies allow that to be done quite easily."
According to The New York Times, Putin insisted that Russia has never been involved in state level government hacking, and he alleged that some evidence suggesting the Kremlin's involvement is part of a smear job against him. Putin also profusely denied that Moscow had plans to intervene in the elections in Germany that will take place later this year.
Multiple investigations are still underway to determine how Russian hackers impacted the election of Donald Trump. The president continues to deny that there was any collusion between his campaign and the Kremlin, though former FBI director James Comey is expected to give testimony soon about how Trump supposedly asked him to stop investigating his campaign associates for their Russian connections.
[Image via screengrab]
— —
>> Follow Ken Meyer (@KenMeyer91) on Twitter
Have a tip we should know? tips@mediaite.com