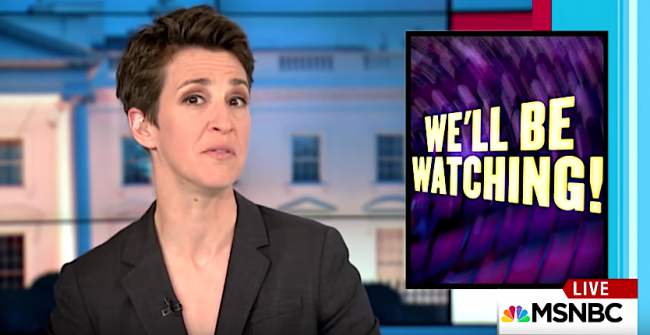 Well, there you have it.
After setting the Internet completely on fire with the claim that "we've got Trump tax returns," MSNBC host Rachel Maddow delivered mostly a bust.
After teasing the information only after an extended cold open on the importance of tax returns and a commercial break, Maddow ultimately revealed that a 1040 federal tax document from 2005 showed that Trump paid $38 million in taxes on just over $150 million in income. Even that rather banal revelation was undercut by the White House, which rushed its own release containing the same information before the show aired.
In fact, the 1040 showed that Trump's 25% tax rate was higher than similar disclosures from Mitt Romney and Bernie Sanders. This very flattering fact raises not insignificant questions about the origin of this leak.
All in all, the revelations were far less surprising than fragments from Trump's 1995 tax returns showing a nearly billion dollar write off that may have allowed him to avoid taxes for nearly two decades.
Before Maddow's show even wrapped, Geraldo Rivera was trending on Twitter, no doubt a collective sigh of annoyance in homage to his own over-hyped special on the contents of Al Capone's vault.
#Maddow and Geraldo should get together and find a vault to open next time

— Jon Nicosia (@NewsPolitics) March 15, 2017
"If you have something really great and have the ability to get it out there in a significant way … there is no reason to pre-hype the material," wrote Mediaite's own John Ziegler last month. "You only do that if you know what you have is weak and won't be able to stand on its own."
Maddow's heavy hype, low-delivery script follows a familiar pattern laid down by James O'Keefe and Julian Assange in disclosures past.
In the end, the most remarkable part of the story may be the ratings generated in an hour of cable prime time focusing exclusively on taxes.
Rachel Maddow just trolled all of us for ratings.
…Have a nice night.
This is an opinion piece. The views expressed in this article are those of just the author.