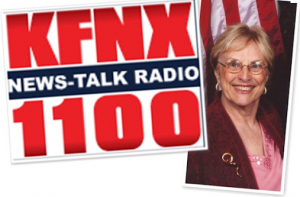 Radio host Barbara Espinosa recently informed a caller to her show (who had just referred to the President as a "guy with rabbit ears") that she prefers to call Barack Obama "a monkey," adding that "I don't believe in calling him the first black President. I voted for the white guy myself."
She stood by her comments on her blog:
To set the record straight I did use the word monkey and Obama in the same sentence. Yes I did say I voted for the white guy. Unless there has been a takeover of America and free speech is no longer allowed and I can be put to death for making a remark, I refuse to take the fifth.
She concluded her blog post by posting definitions for "evolution" and "monkey."
Espinosa also addressed her remarks in a comment on an unrelated blog post by Arizona Republican Party Communication Director Shane Wikfors on June 12th, in which she said her comments had been inspired by a cartoon and that, given her name, she is "anything but racist:"
The comment was prompted by the google image cartoon that was sent to me. [link]
With a last name of Espinosa I'm anything but racist. You are not on a playbill you are posting comments about a political article. Use a stage name for the stage and your given name every place else. I don't agree Veritas on much but I agree on "The Klute"
Have a listen to her original comments, from KFNX via ColumnFiftyFive:
h/t The Raw Story, Video and video graphics via ColumnFiftyFive
Have a tip we should know? tips@mediaite.com