Rap Genius Co-Founder Forced Out Over Offensive Elliot Rodger Manifesto Commentary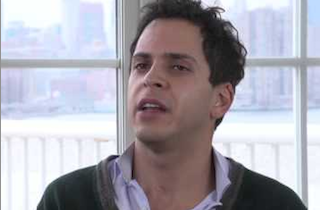 Last year, Rap Genius, a popular website to publishes in-depth annotations of rap lyrics, launched News Genius as an attempt to produce the same types of explanations for current events. Like many news websites, including this one, News Genius spent the weekend reporting on the disturbing 141-page manifesto left behind by UC Santa Barbara gunman Elliot Rodger.
Today, the site announced that Mahbod Moghadam, a co-founder of Rap Genius who contributed to the manifesto analysis, has been forced out of the company over annotations that many readers found inappropriate given the gravity of the shooting incident. Gawker's Jordan Sargent was one of the first to call attention to the annotations, the most alarming of which were captured in screenshots before they were deleted and can be viewed below:



The sentiments about Rodger's sister being a "hottie" and "smokin' hot" were particularly disturbing given the shooter's declared motive of wanting to kill attractive women for rejecting him.
On Monday, Rap Genius' co-founder and CEO Tom Lehman posted the statement below, announcing that Moghadam had been effectively forced to "resign" over the incident:
Yesterday the Rap Genius community annotated Elliot Rodger's manifesto on News Genius. Because this tragedy is still so raw, there was internal debate as to whether this document belonged on the site at all. Ultimately we decided that it was worthy of close reading – understanding the psychology of people who do horrible things can help us to better understand our society and ourselves.

The current version of the annotated document is far from great, but the hope is that the annotations will improve over time as the story unfolds and it will eventually be a good resource for people looking to understand this tragedy.

Almost all the annotations were at least attempting a close reading – they were genuinely, though imperfectly, trying to add context to the text and make it easier to understand.

However, Mahbod Moghadam, one of my co-founders, annotated the piece with annotations that not only didn't attempt to enhance anyone's understanding of the text, but went beyond that into gleeful insensitivity and misogyny. All of which is contrary to everything we're trying to accomplish at Rap Genius.

Were Mahbod's annotations posted by a new Rap Genius user, it would be up to our community leaders, who set the tone of the site and our approach to annotation, to delete them and explain to the new user why they were unacceptable.

Were Mahbod's annotations posted by a Rap Genius moderator, that person would cease to be an effective community leader and would have to step down.

And Mahbod, our original community leader, is no exception. In light of this, Mahbod has resigned – both in his capacity as an employee of the company, and as a member of our board of directors, effective immediately.

Mahbod is my friend. He's a brilliant, creative, complicated person with a ton of love in his heart. Without Mahbod Rap Genius would not exist, and I am grateful for all he has done to help Rap Genius succeed. But I cannot let him compromise the Rap Genius mission – a mission that remains almost as delicate and inchoate as it was when we three founders decided to devote our lives to it almost 5 years ago.

Tom Lehman
Co-Founder & CEO
Before Lehman's post went up, Moghadam issued this concise apology for his actions on Twitter:
I want to apologize to everyone. I need to hear these criticisms, reflect for real, and work on becoming a better person

— Mabode (@mahbodmoghadam) May 26, 2014
[h/t Re/code]
[Photo via screengrab]
— —
>> Follow Matt Wilstein (@TheMattWilstein) on Twitter
Have a tip we should know? tips@mediaite.com