Rapper B.o.B's Social Media Is Full of 'Earth-Is-Flat' Trutherism and It's Hysterical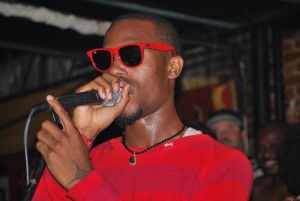 Atlanta's own B.o.B is undoubtedly one of the most decorated and talented names in all of hip-hop today. In addition to countless albums, top ten songs and highly-respected mixtapes, B.o.B also boasts an impressive 2.29 million followers on Twitter — and boy does he share a lot with them.
In what can only be described as the newest "truther" movement that would make Donald J. Trump proud, B.o.B seems to be on a quest to prove that the Earth is flat, and his evidence seems mostly based on the fact that when he looks out the window — and photographs it for his Twitter page — he can never see the curve of the Earth.
The cities in the background are approx. 16miles apart… where is the curve ? please explain this pic.twitter.com/YCJVBdOWX7

— B.o.B (@bobatl) January 25, 2016
A lot of people are turned off by the phrase "flat earth" … but there's no way u can see all the evidence and not know… grow up

— B.o.B (@bobatl) January 25, 2016
y'all be like… "you're not high enough to see the curve…keep going" pic.twitter.com/dzgYpIIao3

— B.o.B (@bobatl) January 25, 2016
Time-lapse photos of stars form perfect circles… how is this possible ? pic.twitter.com/d9d1sJja8z

— B.o.B (@bobatl) January 25, 2016
His social media pages have become a weird spiraling hodgepodge, equal parts rapper's ambition and concert performances with lessons in geography and the light-bending rules of physics. Let's take a look at some more, because again — all of this is real:
Gleason's Projection pic.twitter.com/7AB50swI2Y

— B.o.B (@bobatl) January 25, 2016
Oblate ? ? pic.twitter.com/4Bz6D5M2rD

— B.o.B (@bobatl) January 25, 2016
— B.o.B (@bobatl) January 25, 2016
I've got to admit I've long been a fan of B.o.B's; he even once did a song with Morgan Freeman on his Every Play Is Crucial album, which makes me wonder why Freeman would not have just informed the confused superstar about the way that, you know, science works. I have to imagine that Morgan Freeman of all people understands that the Earth is round — he did, after all, create it.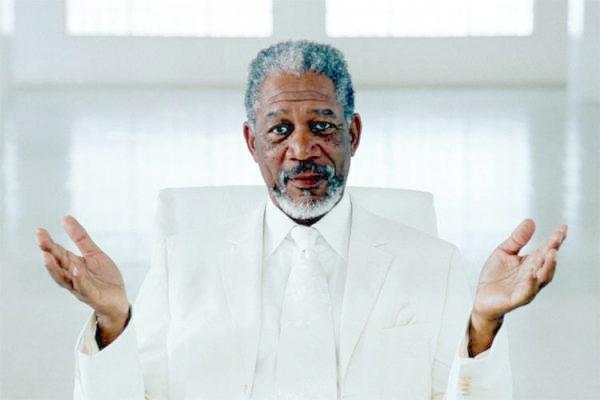 And finally, we leave you with B.o.B's message to all the haters out there:
if my tweets are rattling the tiny little cages of your reality … the unfollow button is right there

— B.o.B (@bobatl) January 23, 2016
[image via Wikipedia Commons]
[h/t Complex]
—
J.D. Durkin is the Senior Editor of Mediaite. You can follow him on Twitter @MediaiteJD.
Have a tip we should know? [email protected]