Read the Statement From Fox News About Trump's 'Extreme, Sick Obsession' With Megyn Kelly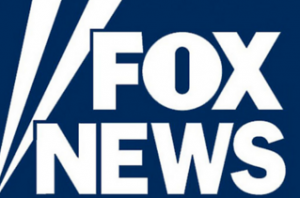 Donald Trump has been intermittently bashing Fox News anchor Megyn Kelly since last summer. His followers have done the same, tweeting misogynistic messages at her as Trump has continued to rail against her. Plenty in the industry have spoken out against his Kelly smear campaign, and some have been conspicuously silent.
After the events of this afternoon, Fox News is no longer among those being quiet. Today, Trump took to Twitter to continue harassing the lawyer and mother of three, calling her "sick" and demanding a boycott of her extremely popular and well-respected show:
Everybody should boycott the @megynkelly show. Never worth watching. Always a hit on Trump! She is sick, & the most overrated person on tv.

— Donald J. Trump (@realDonaldTrump) March 18, 2016
RELATED: Mediaite's Concha: Trump's Megyn Kelly Obsession Now at 'Stage 5 Stalker Status'
This came only three days after he retweeted fans who were saying disparaging things about Kelly. He called her "Crazy Megyn."
Read the statement from Fox here:
Donald Trump's vitriolic attacks against Megyn Kelly and his extreme, sick obsession with her is beneath the dignity of a presidential candidate who wants to occupy the highest office in the land. Megyn is an exemplary journalist and one of the leading anchors in America — we're extremely proud of her phenomenal work and continue to fully support her throughout every day of Trump's endless barrage of crude and sexist verbal assaults. As the mother of three young children, with a successful law career and the second highest rated show in cable news, it's especially deplorable for her to be repeatedly abused just for doing her job.
This is not the first time Fox News has lashed out via statement at Trump for doing something ostensibly anti-Kelly, either. When the business mogul crowdsourced a decision on whether or not he should attend a debate that she was moderating, they bit back quickly.
This feud isn't going away anytime soon.
[image via screengrab]
For more from Lindsey, follow her on Twitter.
Have a tip we should know? tips@mediaite.com