Real Life Channels Monty Python: Graffiti Protest in Latin Appears in Cambridge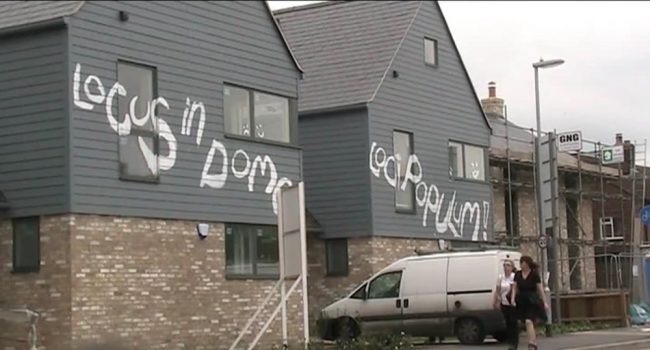 Disgruntled individuals in the famed college town of Cambridge, England voiced their opposition to new housing development via graffiti, and it may have been inspired by a Monty Python movie.
BBC spotlighted the vandalism in a Tuesday article. The perpetrators painted inscriptions in Latin on the new houses: "Locus in Domos Loci Populum."
The write-up noted that "locals have said the messages, which appear to be a protest against the development, could 'only happen' in the university city."
The BBC report also highlighted that "the graffiti has prompted a flurry of reaction on social media, with many arguing about the meaning. A number have suggested the vandals typed 'local homes for local people' into the Google translator, and came up with the phrase 'locus in domos loci populum.'"
Surprisingly, the report didn't mention the 1979 Monty Python movie Life of Brian, which features a well-known scene where a 1st-century A.D. Jewish protester's Latin graffiti is corrected by a passing Roman soldier (see video below).
[image via screengrab]
Have a tip we should know? [email protected]
---