Remember MTV Reality Star Tila Tequila? Well, She's Apparently Into Nazis Now
You probably haven't heard the name Tila Tequila in over a decade. Well, how's this for a celebrity follow-up? The former MTV reality star has sprung back into the news in kind of a weird way, and it involves Nazis. According to Tablet Magazine, an online Jewish news publication, Tequila posted the following picture on her Facebook page.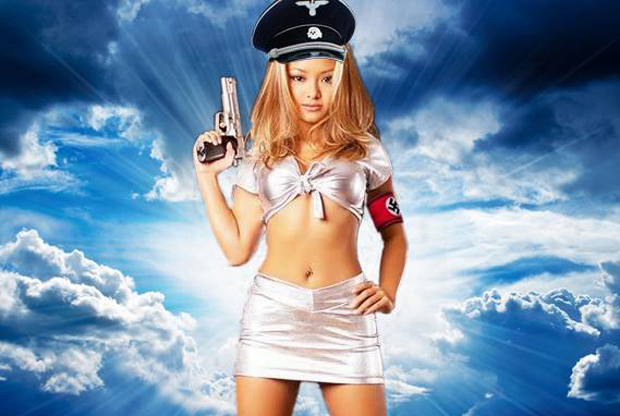 Yes, that is a picture of former model Tila Tequila (who, again, required a Google search for this post since I genuinely forgot what she was ever known for) dressed up as a Nazi. The Facebook post has since been taken down, but Tablet reports she referred to herself as "Hitila––a portmanteau of her name and that of a certain historical leader who was not too keen on the Jews."
But here's the weird part. On her blog over the weekend, Tequila actually wrote a post with the title "Why I Sympathize With Hitler Part I: True History Unveiled." In this post, she makes it clear that she doesn't hate the Jews, but also argues that it's a shame and a travesty that history grossly distorted what Adolf Hitler was really all about.
I, just like you, used to view Hitler as an atrocious monster! How could such EVIL exist in this world? As a matter of fact I even made a youtube video a while back showing sympathy for the prisoners of war during WW2 so you cannot say that I am a racist nor anti-semite. I was merely brainwashed just like all of you have been.
And she's doing a series of posts on this.
Oh, and one more thing: Tequila converted to Judaism last year. So that's fun.
[photo via Tila Tequila]
— —
Follow Josh Feldman on Twitter: @feldmaniac
Have a tip we should know? tips@mediaite.com
Josh Feldman - Senior Editor