Report: Peter Thiel and Nick Denton Looking to Cut Deal After Decade-Long Feud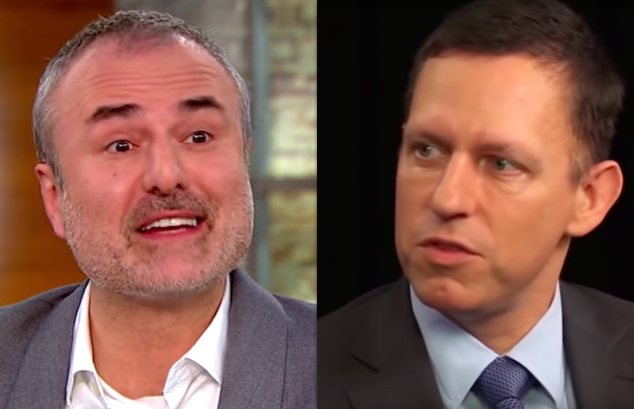 One of the most legendary beefs in media may be coming to an end.
According to a report from The New York Post, Silicon Valley billionaire Peter Thiel and former Gawker Media chief Nick Denton may be approaching a deal to bury the hatchet in their decade long feud.
Thiel never forgave the media company's Valleywag blog for outing him as gay back in 2007. In 2016, he secretly funded a lawsuit brought against the company by Terry Bollea — better known as Hulk Hogan — after Gawker published excerpts of a 2006 sex tape. The suit ultimately brought Gawker Media into bankruptcy.
Per the Post:
Now both Denton and Thiel want to put their beef behind them, a source said. An eventual deal would likely protect Denton from future lawsuits funded by Thiel, the source said.
Denton denied the significance of the meeting telling the Post that, "My decade-long involvement with Peter Thiel is over. Other journalists can pick up that particular chalice." Through his lawyers, Thiel declined to issue comment to the paper.
The almost Shakespearean legal drama between the two men came to a close when the Gawker blog ceased publication in August 2016. Its sister websites, Deadspin and Jezebel, were ultimately sold to Univision for $135 million.
Hogan, for his part, walked away with a cool $31 million.
[image via screengrab]
Have a tip we should know? [email protected]