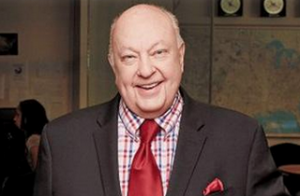 A stunning report today is claiming that Fox News Chairman and CEO Roger Ailes is out.
This, according to Gabriel Sherman just weeks after former network anchor Gretchen Carlson filed a sexual harassment lawsuit against Ailes. Sherman had also reported that other women stepped forward to claim similar treatment since news of Carlson's lawsuit went public.
Sherman, of New York Magazine, is a well-known Fox critic whose claims in the past about the network have not always been verified. According to Sherman, Rupert Murdoch and sons Lachlan and James have settled on canning the 76-year-old Ailes.
New York law firm Paul, Weiss has launched an investigation. According to Sherman, the lawfirm is looking into whether other Fox employees have faced pressure to speak out in defense of Ailes, in particular network anchor Neil Cavuto, (something that Mediaite's Lindsey Ellefson recently highlighted in a column). Sherman writes:
They are also looking into the appropriateness of Aileen's pressuring employees to speak out on his behalf, against his accusers. For instance, they are focusing on an op-ed written by Fox Business anchor Neil Cavuto in which Cavuto called the allegations against Ailes "sick." As Cavuto is a manager at Fox News (his title is senior VP and managing editor), his comments could be seen as part of a corporate attempt to silence women who would speak out.
According to Sherman, "James Murdoch is said to be arguing that Ailes should be presented with a choice this week to resign or face being fired."
The report comes just one day after Brooks Barnes and Emily Steel in New York Times writes that James and Lachlan Murdoch have been, "remaking [21st Century Fox] at breakneck speed."
We have reached out to the network for comment.
UPDATE — Tuesday 11:10 a.m. ET: Cavuto responded to the allegation in the New York Times, saying, "I had no Machiavellian motive or sinister intention… My only point was just to say this doesn't ring with the guy I know. It was so far from what I had seen — as if I would ever condone that behavior."
—
Have a tip we should know? tips@mediaite.com