Report: Trump Let Boeing CEO Listen in on Air Force Call About Competitor Lockheed Martin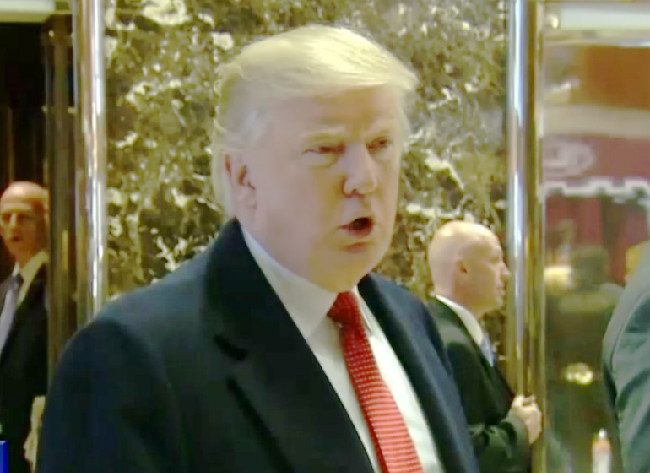 A new report suggests that, privately, President Donald Trump was stirring the pot with aerospace giants a few days before his inauguration. On Thursday, Bloomberg reported that Trump cold called the Air Force general managing the F-35 jet project, the Pentagon's largest weapons program and part of a contract with Lockheed Martin, on two separate occasions. Where this becomes newsworthy is that the Dennis Muilenburg, the CEO of Boeing, Lockheed's rival, was in the room and listening in during one of the two calls.
Trump had previously criticized the expense of the federal government's aerospace contracts, including those with Boeing.
Lockheed declined Bloomberg's request for comment, while the White House did not immediately respond. A Boeing spokesman said via email that, "I have nothing to add to what Mr. Muilenburg said to reporters," after the January 17th meeting.
According to Bloomberg's sources, Muilenberg was "caught off guard" as he was able to listen in on the call, which was presumably on speakerphone (only one of the article's two sources specified that it was). He subsequently issued two "for official use only" memos that outlined his meeting with Trump titled "phone conversations with the President Elect." Numerous officials at The Pentagon were subsequently alerted about the calls. Bloomberg has requested the memos, as well as records of the calls, under the Freedom of Information Act.
Have a tip we should know? [email protected]