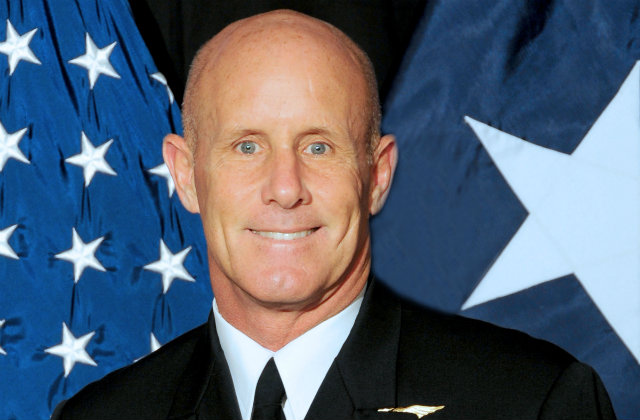 It looks like President Donald Trump has made his pick to replace Michael Flynn as National Security Advisor. However, if the latest report from Foreign Policy is true, then his selection may be hesitant as to whether he wants the job. According to the site's Thomas E. Ricks, Vice Admiral Robert Harward, a retired Navy SEAL, was extended the offer on Monday night but surprised Trump when he said he needed a few days to think it over. That said, the article also adds that Harward is "expected" to accept the offer today.
Harward and Homeland Security secretary John Kelly had previously worked closely with Defense Secretary James Mattis.
On Tuesday CNN reported that Harward, interim NSA Keith Kellogg, and Gen. David Petraeus were on the short list for the position, but Harward was the "top contender for the job." Petraeus was the most controversial name on that list by far, as he is still on probation for sharing classified information with his biographer and mistress, Paula Broadwell.
[image via Public domain work of the U.S. Navy]
Have a tip we should know? [email protected]