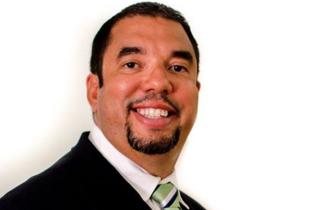 Last month, a Republican National Committee leader who represents the Virgin Islands said, "we're almost terrorized as members of our party. 'Shut up. Toe the line, embrace each other, and let's go forward.'" As arguments rage on over whether an elected slate of delegates should represent the islands at the upcoming Republican National Convention or be replaced by delegates selected by the islands' chairman, that is becoming more and more obvious.
The Republican Territorial Committee of the Virgin Islands has been in turmoil for quite a while, but never was how badly they're being "terrorized" more clear than two days ago, when a meeting of the RTC ended in screaming and shoving. The cops were called to the gun range on St. Croix where the meeting took place. According to reports, Chairman John Canegata was using a large ammunition cartridge as a gavel.
According to TPM, the meeting — which ended with elected delegate Gwen Brady allegedly being shoved to the floor, though accounts of what led to that are conflicting and a police report was filed against Brady by a colleague who claims she threw a phone at his head — was called to discuss the upcoming Republican Nominating Convention, which delegates from the islands will attend. Which delegates will attend still remains to be seen.
Canegata has been accused of using "Gestapo-like tactics" to get what he wants. In this case, it was creating a new slate of delegates after deciding that the ones who were elected in March didn't meet the qualifications to be delegates. More than a dozen members of the RTC met after the meeting and had a vote of "no confidence" in Canegata, against whom a lawsuit regarding his attempted blocking of the chosen delegates has been pending since Friday.
Virgin Islands Republican Party Vice Chairman Herb Schoenbohm admitted that in the future, meetings in shooting ranges will be avoided.
For even more about what is going on over on those islands, let Gretchen Carlson explain:
[image of Canegata via Facebook]
For more from Lindsey, follow her on Twitter.
Have a tip we should know? tips@mediaite.com