'Rich, White, Republican Men': Politico Creates Database of White House Visitors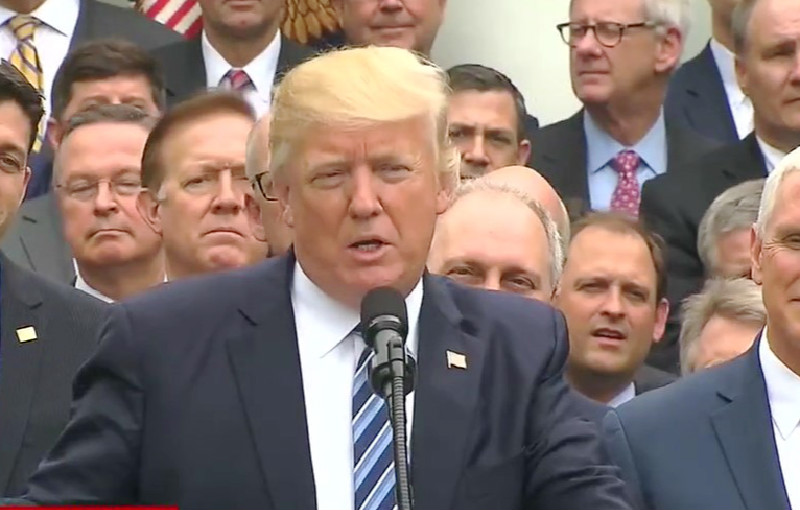 Politico has assembled a database of White House visitors, after President Donald Trump's administration decided not to release visitor logs in a break with the previous administration.
The practice of keeping public White House visitor logs was started by former-President Barack Obama, but reversed by Trump due to "grave national security risks and privacy concerns," raising questions over transparency in the new administration.
Now, it appears reporters at Politico have taken it upon themselves to document White House visitors. The database is expansive, including meetings at the White House, interactions at Mar-a-Lago, and phone calls with foreign leaders. It is "compiled from public documents, media accounts and [Politico's] own reporting."
Their conclusion? People that have interacted with Trump are "mostly male, largely Republican and often rich."
The report also notes: "Of the more than 1,200 people who have had direct access to the president as of Monday night, the majority — about 80 percent — are white." As for the gender breakdown, according to Politico's database 79% of those who had interacted with Trump since his January 20 inauguration are men.
The president has met with dozens of Democratic politicians (92), though he has met with a few more Republican politicians (250).
What's remarkable, but perhaps not surprising, is that Trump has met with more business executives (272) than elected officials from his own party.
Trump has also made time for a number of celebrities, like Ted Nugent and Kid Rock, as well as a secretive rumor generating meeting with Matt Drudge.
Politico will continue to update the database with Trump's White House visitors, callers, and golfing partners.
[image via screengrab]
—
Follow Aidan McLaughlin (@aidnmclaughlin) on Twitter
Have a tip we should know? tips@mediaite.com
Aidan McLaughlin - Editor in Chief