Ron Howard's Actor Brother Supports Cruz, Says Hillary Looks Like 'Bitter Old Grandma'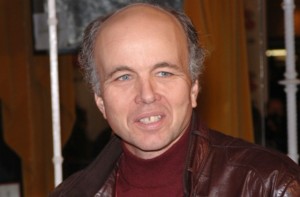 Clint Howard, a longtime Hollywood actor and brother of director Ron Howard, spoke with The Daily Beast this week about his support of Ted Cruz and what he thinks of Hillary Clinton.
Howard is one of the few names in Hollywood supporting Cruz, and he explained, "There are a couple of fundamental points about the Constitution and liberty, both what it means to have it and what it means to live with it. He has those values that I appreciate. I would like to see the country turn towards a conservative direction, under conservative leadership."
He clarified that he's not 100 percent on board with everything Cruz says, but still likes him.
His brother is very famously supportive of Democrats like Clinton, and the Howard brothers, as Clint tells is, still get along well and accept they can't change the other's mind.
Howard also sympathetically talked about the issue of looks in politics and how that may adversely impact Clinton:
"When they look at her I believe what they're going to see is a photograph of a bitter old grandma," Howard said, sympathetically. "Eight years ago I don't believe that would have been the narrative. But I don't think she can help it. I don't think she can put on enough makeup to change people's perception of her."
You can read the full interview, in which Howard talks about his remarkable and eclectic filmography, here.
[image via Shutterstock]
— —
Follow Josh Feldman on Twitter: @feldmaniac
Have a tip we should know? tips@mediaite.com
Josh Feldman - Senior Editor