Roseanne Barr Resurfaces on Twitter to Talk Malcolm X, Kanye West's Album and NOT Being Racist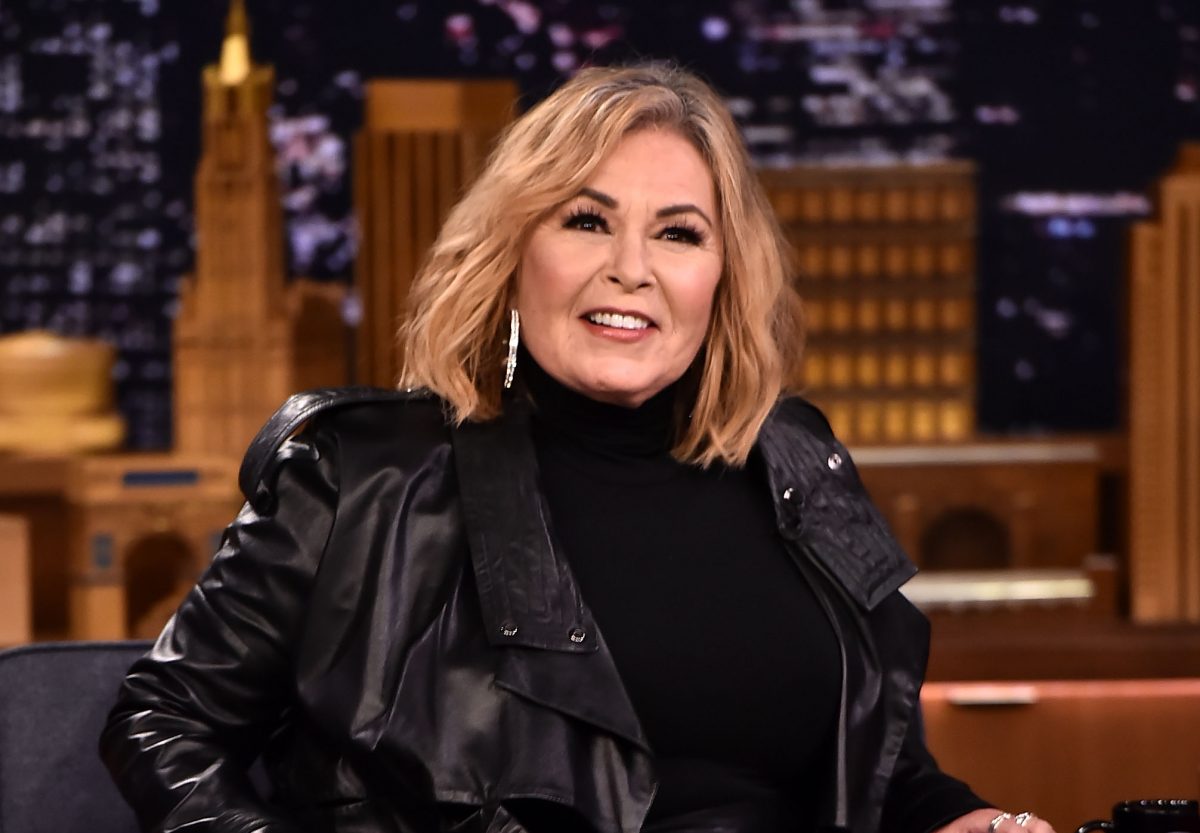 Roseanne Barr was back on Twitter Wednesday night, letting people know that despite her previous racist tweet scandal that got her hit show axed, she is NOT a racist.
"I'm NOT what people have accused me of! I've never practiced 'RACISM' in my entire life & never will," Barr wrote.
Then as proof(?) she was not racist, she added she was "watching this new doc called "Malcolm X: An overwhelming Influence on th[e] Black Power Movement."
The video has since been marked private.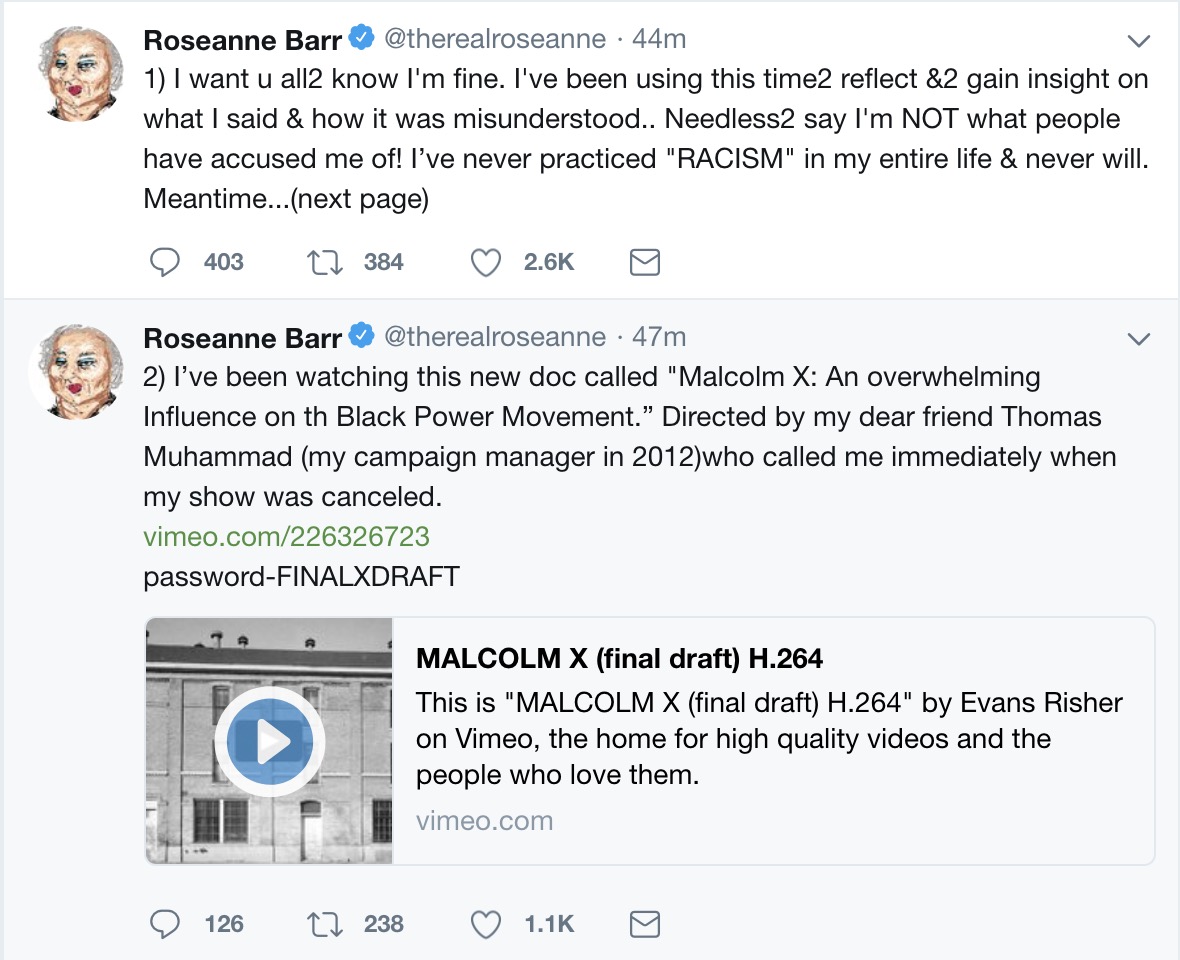 The disgraced sitcom star also added she had a news spokesperson, Thomas Muhammad, her former campaign manager who also runs a website on Malcolm X.
Barr stressed Muhammad was the right person to speak for her because he understood she was not a racist, claiming, "Thomas Muhammad has agreed to speak for me, as he knows the work I have done in civil rights against racism ALL MY LIFE & understands my tweet was about Iran's regime, not race."
She then concluded with a shout-out to Kanye West which she called the "the greatest thing ever."
She then deleted the tweet about Kanye West and wrote this instead: "Rod Serling wrote Planet of The Apes. It was about anti-semitism. That is what my tweet referred to-the anti semitism of the Iran deal. Low IQ ppl can think whatever they want."
She also vowed to speak to the media soon.
Read her tweets below (some have been deleted):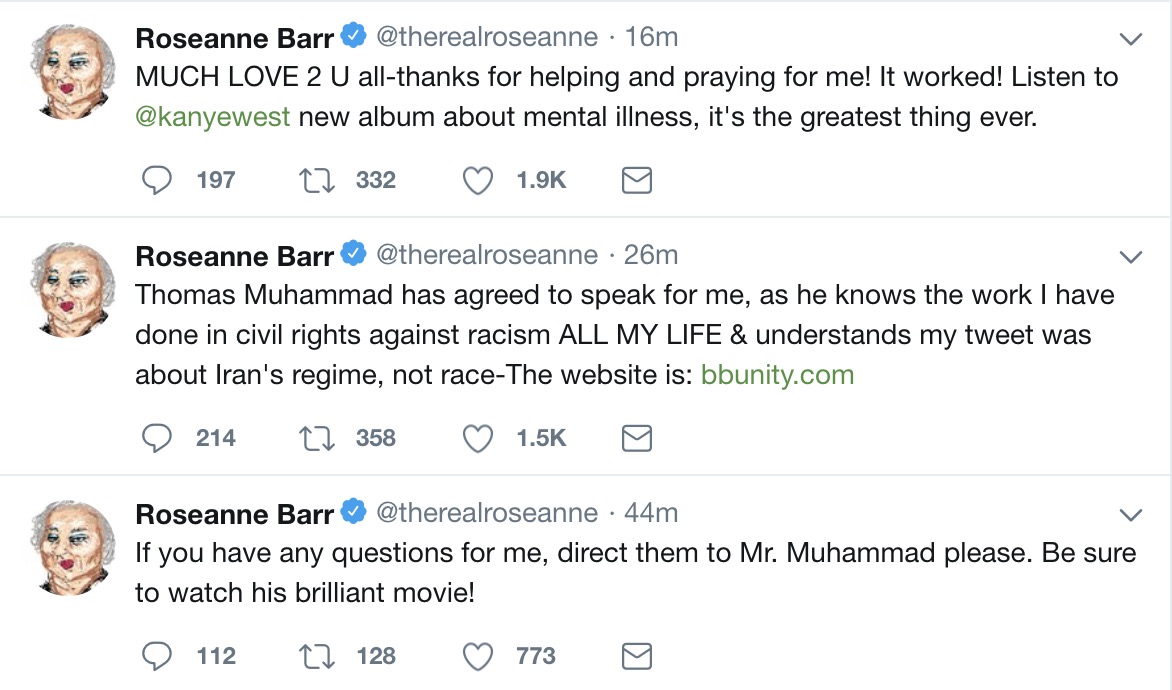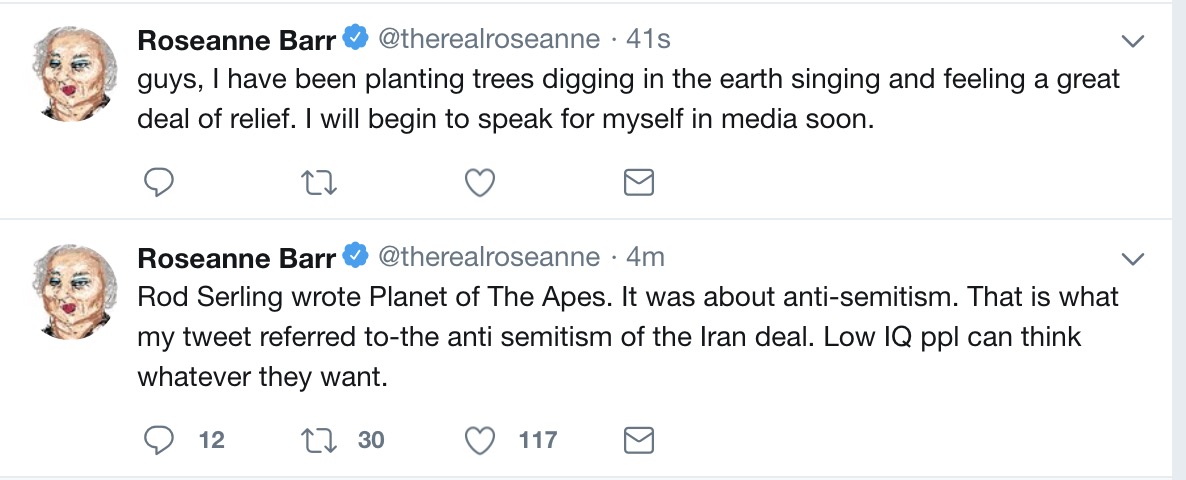 UPDATE: She tweeted again…and again.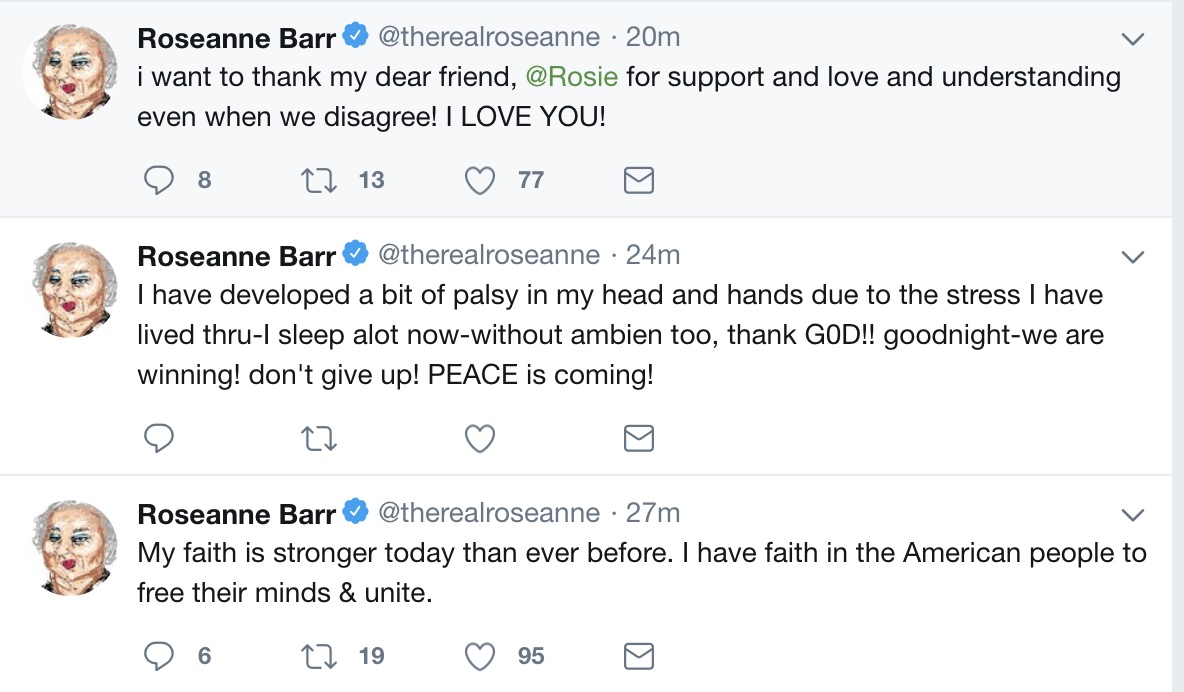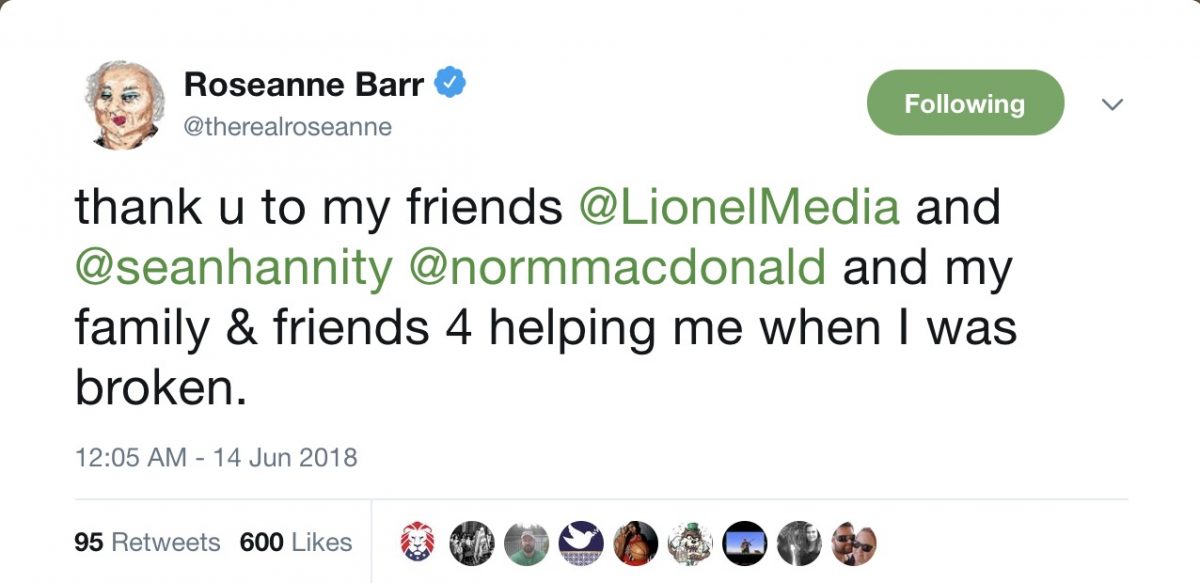 [image via Getty Images]
Have a tip we should know? tips@mediaite.com