Roseanne Showrunner Wants You to Ignore Star's Controversial Comments: Judge the Show 'On Its Merits'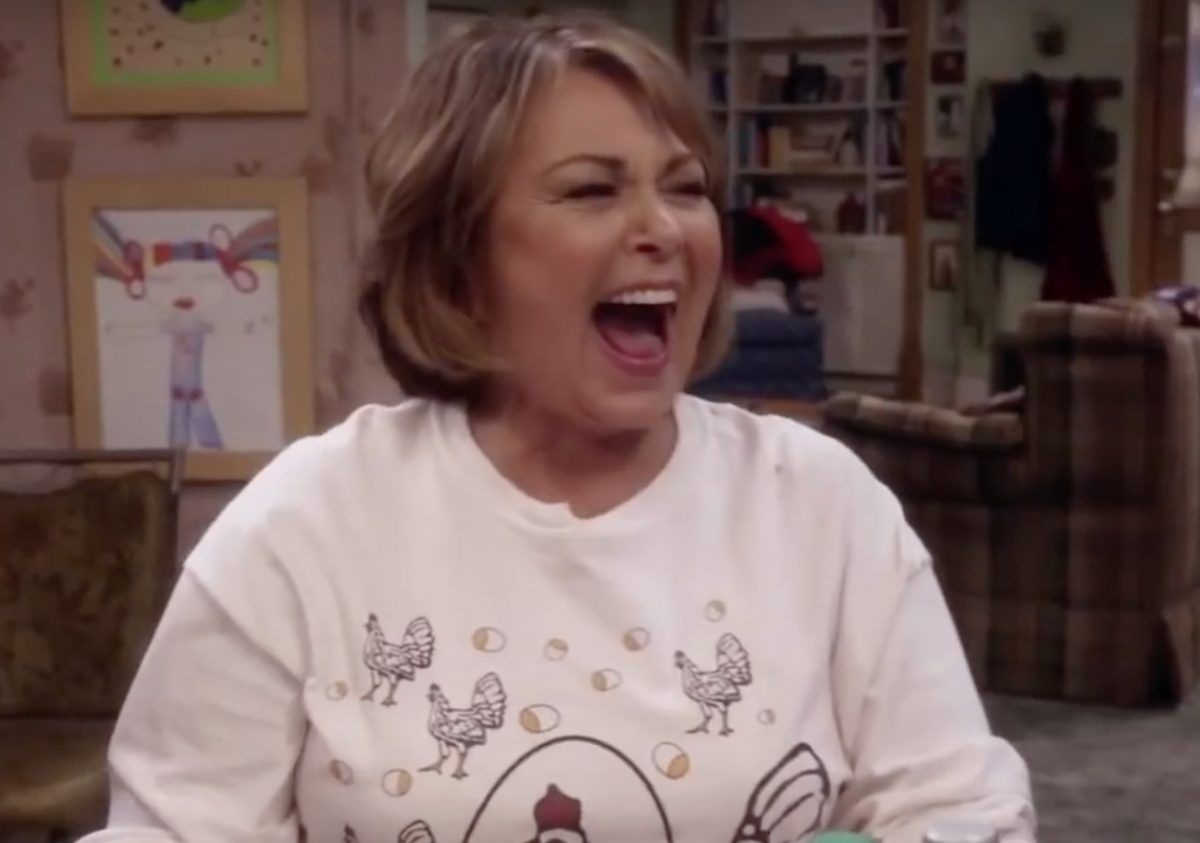 Bruce Helford, co-showrunner of the recently revived Roseanne, would really like it if audiences would mentally separate Roseanne Barr from Roseanne Conner. This despite the fact that the TV character is heavily-based on the actress who plays her.
Helford gave a broad-range interview to The Hollywood Reporter about the sitcom's popularity and its quick renewal for a second season. However, Helford also faced multiple questions about the odious social media content Barr has shared in the past.
The renewed interest surrounding Barr has prompted people to remember how the actress made a ton of controversial statements over the years, dressed up as Hitler once, and continues to give oxygen to wacky conspiracy theories. When asked about this, Helford insisted that the show doesn't represent Barr's personal politics, even though it makes a point of showing off her support for President Trump.
"The show, aside from the fact that Roseanne Barr and Roseanne Conner both happen to be Trump supporters, has been borne out to be pretty realistic, in terms of the demographics of that area [the Midwest]. But aside from that, there's a big difference between anyone's personal politics and what the show is about. They're not meant to be interrelated in any way."
On the subject of Barr's Nazi getup, Helford said that Barr supports Israel, and the show just wants to create dialogue to break through political polarization:
"My feeling is that people should just watch the show and judge it on its merits. Watch the show without the accompanying background noise. Everybody, including Roseanne, wanted the show to be balanced. When we talk about wanting to open a dialogue in America, that's something that the show does."
[Image via screengrab]
— —
>> Follow Ken Meyer (@KenMeyer91) on Twitter
Have a tip we should know? tips@mediaite.com