Rosie O'Donnell is Ready to Play Steve Bannon Following Trump's Reported Reaction to SNL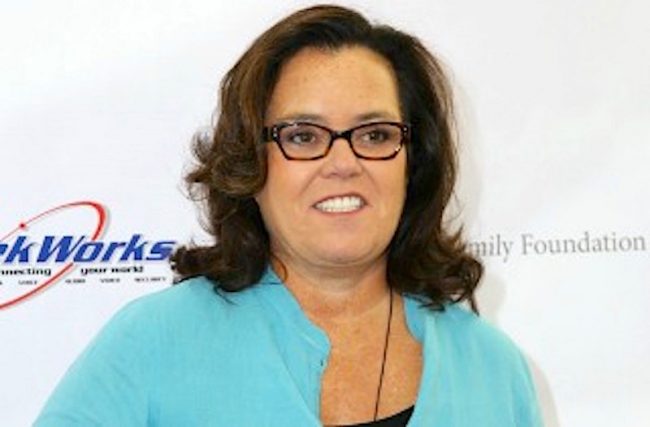 Rosie O'Donnell heard the fan requests across Twitter on Monday and says she's game for a new way to mess with President Donald Trump. How will O'Donnell stick it to her longtime nemesis? If she has her way, by portraying Trump's chief strategist Steve Bannon on Saturday Night Live.
Last night, a report went around about how Trump was once again annoyed by how the show lampooned him and his administration. Indications were that Trump was bothered most by a sketch where his press secretary, Sean Spicer, was depicted by a woman.
Melissa McCarthy has drawn critical acclaim from multiple corners over her impression of Spicer's contentious meetings with the press. As last night's report began to spread, Twitter was begging O'Donnell and several other actresses to join SNL to get under Trump's skin like McCarthy did.
As it turns out, O'Donnell is quite on board with the idea.
@calvininsf – i am here to serve – alec has trump – melissa has spice – i would need a few days to prepare – so if called – i will be ready

— ROSIE (@Rosie) February 7, 2017
#BannoninChief https://t.co/UVkK2D6byX

— ROSIE (@Rosie) February 7, 2017
available – if called i will serve !!! https://t.co/LT84EJjfsw

— ROSIE (@Rosie) February 7, 2017
O'Donnell and Trump have been enemies for years, and their feud got new life during Trump's political rise.
[Image via screengrab]
— —
UPDATE — 1:49 p.m. EST:
She is really serious, you guys.
When talking to NBC News, she said, "If asked, of course I would … Alec [Baldwin] is amazing, Melissa McCarthy was perfect. It's a funny idea. But SNL knows what they are doing."
Obviously, it's all up to NBC now, but since her exclusive quote went to their news division, maybe they're already a step ahead…
Have a tip we should know? tips@mediaite.com