Roy Moore's Wife Doxed a Washington Post Reporter Who Exposed Sexual Misconduct Allegations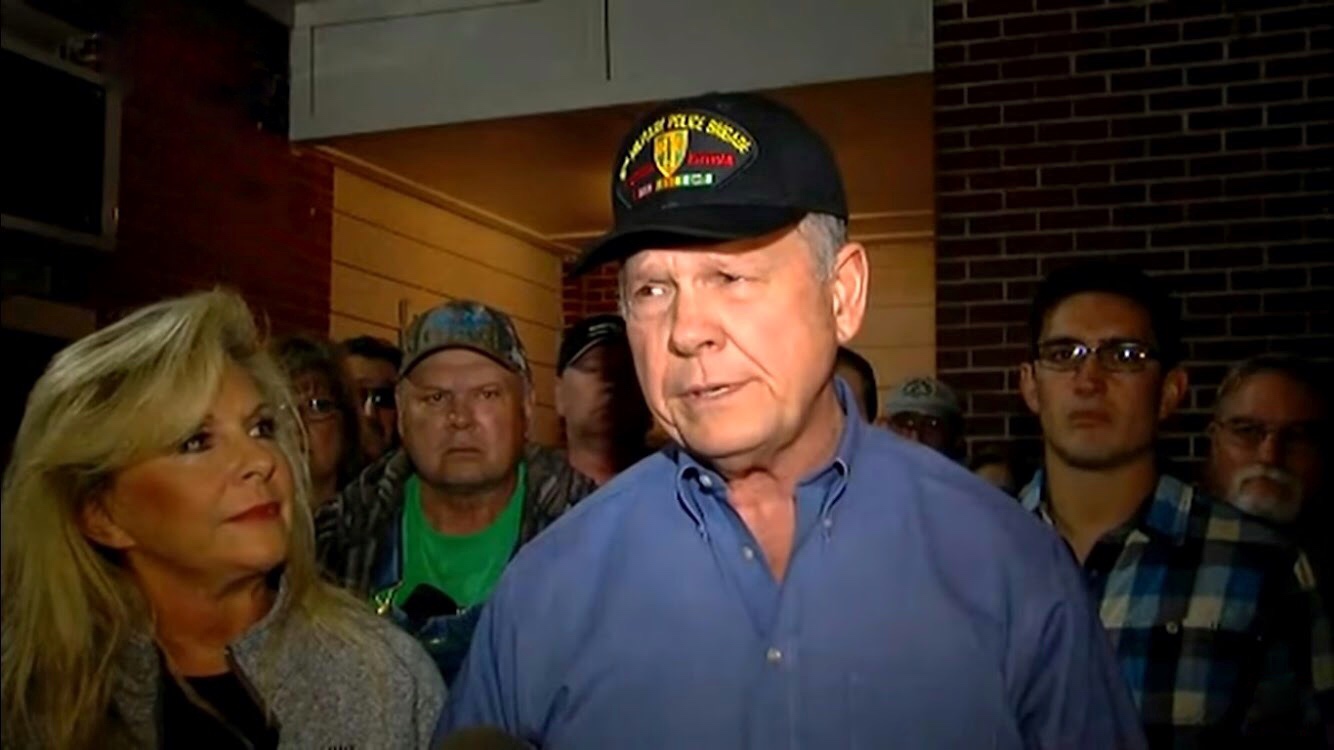 The wife of Roy Moore — the Alabama senate candidate who is now being accused of sexual misconduct or predatory behavior by at least seven women — has doxed a reporter who exposed the allegations against her husband.
Kayla Moore responded to the allegations against her husband by denying them and posting the personal information of one of the reporters who broke the story on her Facebook page. "In the past month our hometown, county, and state have been invaded by the Washington Post and liberal media. We have had numerous reports of phone calls, cellphone calls, Messages, emails, even to the point of them showing up at peoples houses… It's called a witch hunt. We are filing suit," she wrote in a social media post.
In this post, she released the phone number of one of the reporters responsible for breaking open the scandal. One of Kayla Moore's followers took it a step-further by commenting on the post with the reporter's home address and other personal details, according to the Post. The Moore campaign has now set up a page on their website for voters to reveal any and all interactions they have with journalists — advancing the conspiracy theory that allegations against the candidate are merely part of a "liberal media" plot.
Aside from doxxing the reporter, Moore's wife also pushed back against the allegations by claiming her husband is "gentle" and "kind."
"He has never one time lifted a finger to me. He is the most gentle, most kind man that I have ever known in my life. He's godly. He's loving — and everybody in this community knows it," said Kayla Moore.
As more and more women come forward to accuse the candidate of sexual misconduct, Moore and his allies have pushed a number of conspiracies — from claiming a non-existent Post journalist named "Bernie Bernstein" was crafting a libelous report, to suggesting Moore never knew some of the women making accusations against him.
[images via screengrab]
Follow the author on Twitter (@calebecarma).
Have a tip we should know? tips@mediaite.com