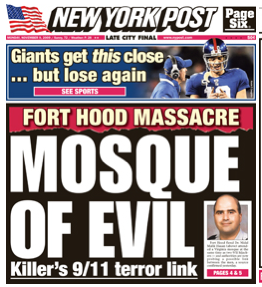 There have been times the past twelve months or so when it's seemed as though Rupert Murdoch may be attempting to build some sort of way-back machine that would take both him and his media empire back to a safer time when the Internet could not interfere with his newspaper world dominance. The latest evidence is news that Rupe is going to take his newspapers off Google. Not a joke.
Rupert Murdoch has suggested that News Corporation is likely to make its content unfindable to users on Google when it launches its paid content strategy .

When Murdoch and other senior News Corp lieutenants have criticised aggregators such as Google for taking a free ride on its content, commentators have questioned why the company doesn't simply make its content invisible to search engines…Murdoch claimed that readers who randomly reach a page via search have little value to advertisers.
The saying "cutting off your nose to spite your face" comes to mind. Love it or hate it, taking yourself off Google seems like the 2.0 equivalent to removing yourself from the newsstand and relocation behind a secret door only the chosen few have a key to. Which is a little bit how the Wall St. Journal already operates — you don't need us to point out the that NYP is not the WSJ.
Meanwhile, being removed from the newsstand is apparently a problem the New York Post is currently facing. From today's New York Times:
Nearly every paper in America has lost circulation, but The Post more than most — down almost 30 percent in 2.5 years, to 508,000 in the most recent reporting period, against 544,000 for The Daily News. The slide accelerated after The Post's price returned to 50 cents last year. And this year, The Daily News has surged far ahead in online readership.
In the Post's defense, they did overhaul their website a short time ago so that it's now actually navigable. That said, the reasons to visit the site beyond acquiring a jpeg of today's front cover are sadly slim indeed.
Have a tip we should know? tips@mediaite.com