Russia Tweets Bizarre Video in Response to US Sanctions: Threatening Folk Dancing and Death Metal
Whoever comes to us with #sanctions, from sanctions will perish. We dedicate this video to those who try to hurt us with new sanctions! pic.twitter.com/VdoYI3mK2u

— РоссиЯ ?? (@Russia) August 2, 2017
Wednesday morning, President Donald Trump signed new legislation shoring up sanctions against Russia, and by the afternoon, the official Russia Twitter account responded: with a video of a Renaissance fair set to a Russian heavy metal song.
The tweet comes accompanied by a caption claiming: "Whoever comes to us with #sanctions, from sanctions will perish. We dedicate this video to those who try to hurt us with new sanctions!"
The video in question appears to be of some sort of "Folk Festival" held in the Russian town of Zaraysk in 2015 — but it's unclear what message the video is supposed to send to American sanctionners. Everything kicks off fairly innocently, with shots of young children, dressed in festive garb, frolicking in a field: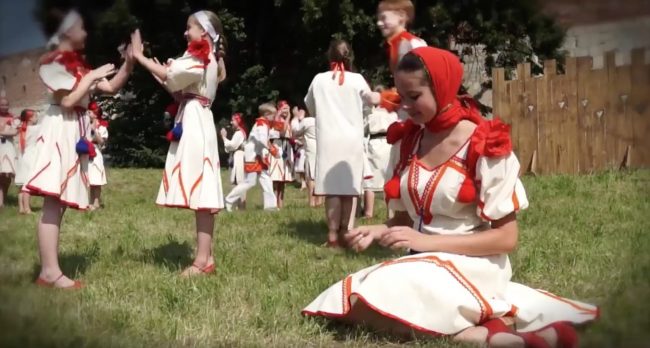 But soon, things start to take an ominous turn. As the roaring crunch of an electric guitar chugs away, our adversaries are shown charging into simulated battle: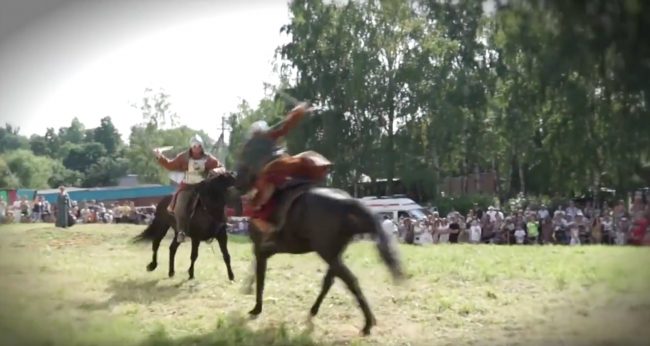 And those brutal jousting match-ups are followed by Russian renaissance men dueling before crowds of shocked onlookers: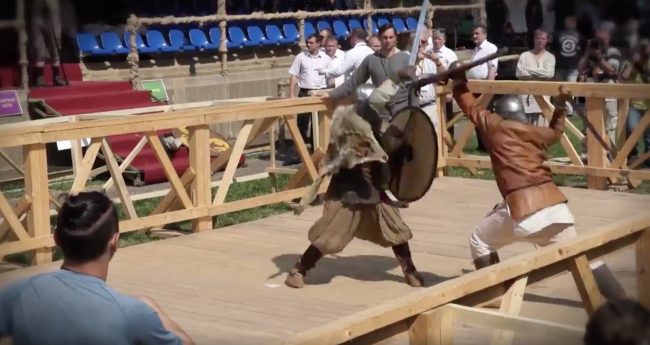 There is also some sort of sack-tugging contest, which thank God only ends in hugs: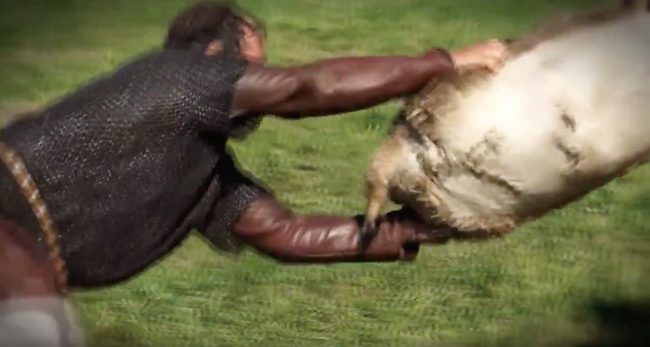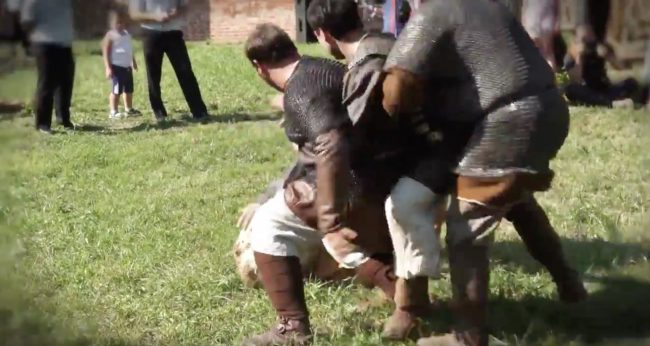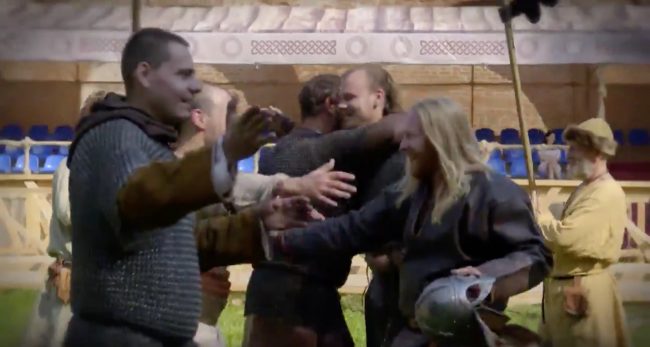 The good times don't last long however, as the affection quickly devolves into carnage for a brutal group death-match: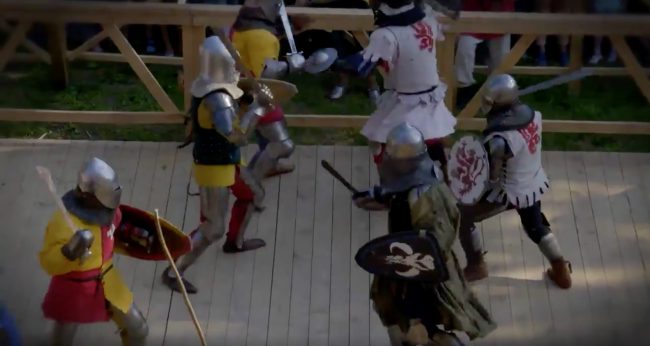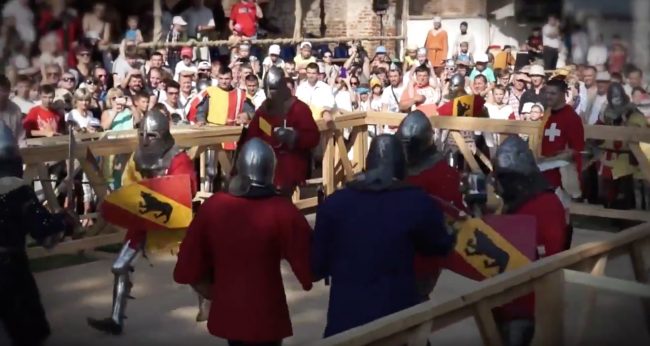 After a number of extensive battle scenes — one featuring a mighty trebuchet — the video climaxes with a dramatic concert, replete with literal saber-rattling, head-banging, and raging fires: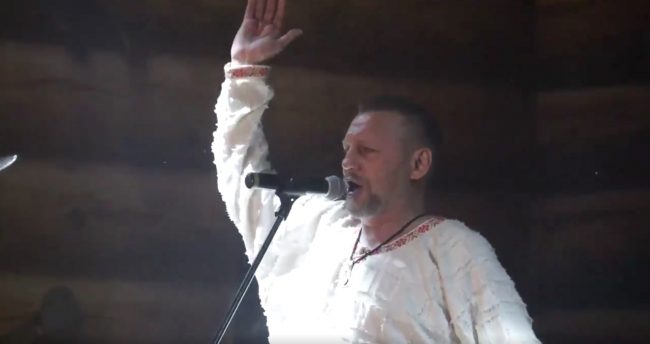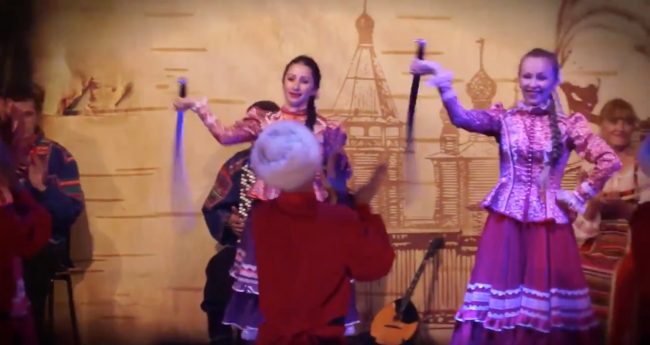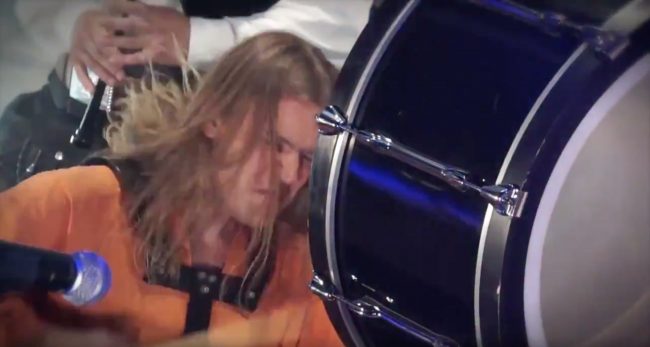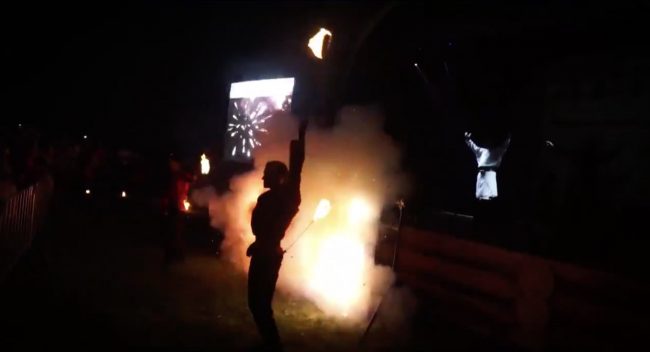 As of yet, the United States official Twitter account has not responded to this threat.
[image via screengrab]
—
Follow Aidan McLaughlin (@aidnmclaughlin) on Twitter
Have a tip we should know? tips@mediaite.com
Aidan McLaughlin - Editor in Chief