Sacramento Police Arrest Suspect for the Stabbing of French Train Hero Spencer Stone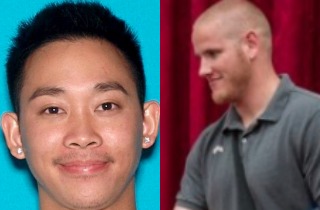 Sacramento police have made an arrest in the case of the stabbing attack of the Air Force man hailed as a hero ever since he helped thwart a terror attack on a train in Europe.
Spencer Stone first made the news in August when he and two other Americans stopped a gunman's attempted rampage on a train bound for Paris. About a month ago, however, he and a group of friends were caught in a fight with another group while bar-hopping, and he was stabbed multiple times in the encounter.
Police Chief Sam Somers said today, according to the L.A. Times, that 28-year-old James Tran was arrested on suspicions of attempted homicide. Somers said that he had a criminal record and that he was arrested during a traffic stop after the district attorney's office decided to seek charges against him.
Somers said the fight began when Stone was defending a woman from a group of harassers, who also became upset that they were recorded with a camera phone. Somers elaborated that Tran was not aware of who Stone was, but said that he had "some affiliation with the gang" that attacked him.
Tran is just one of the suspected perpetrators caught on surveillance camera when the fight occurred, but Fox News reported that no other arrests have been made, and that the police wouldn't say who else or how many others have been questioned.
Stone had to have emergency surgery after the incident, but has been out of the hospital for weeks.
[Image via Twitter / Screengrab]
— —
>> Follow Ken Meyer (@KenMeyer91) on Twitter
Have a tip we should know? tips@mediaite.com