Sam Clovis Withdraws From USDA Nomination — And Here Are Twitter's Best Jokes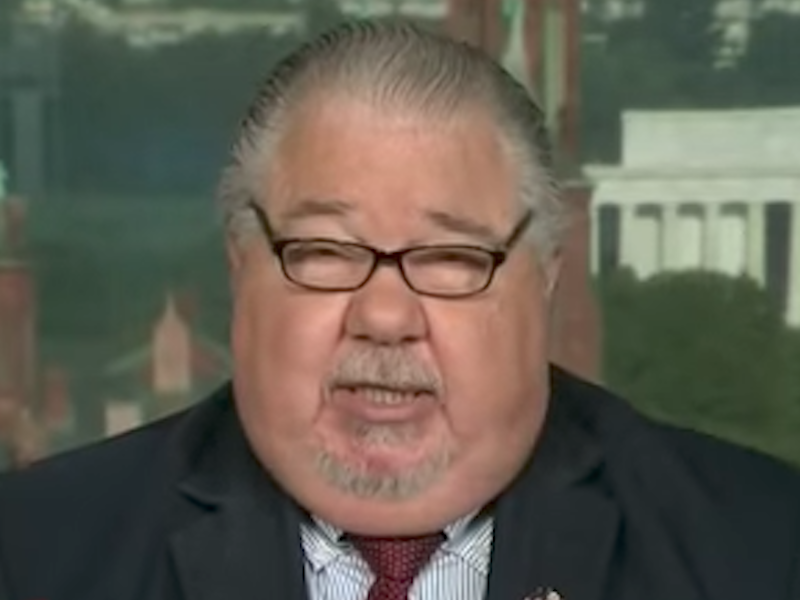 Sam Clovis, who once suggested that protections for LGBT citizens could lead to pedophilia, has withdrawn his name from consideration for the chief scientist position in the Department of Agriculture.
Clovis, who referred to Attorney General Eric Holder as a 'racist black,' seemed to single out the media's reporting on President Donald Trump as a key reason for the withdrawal.
"The political climate inside Washington has made it impossible for me to receive balanced and fair consideration for this position," he wrote in a letter to Trump on Wednesday.
"The relentless assaults on you and your team seem to be a blood sport that only increases in intensity each day. As I am focused on your success and the success of this administration, I do not want to be a distraction or negative influence, particularly with so much important work left to do for the American people."
The general consensus? The real reason Clovis isn't accepting the position is because it was recently revealed that he was one of the top officials in the Trump campaign who knew that foreign policy adviser George Papadopoulos was trying to broker a deal with Russian operatives. In other words, the president and his team want Clovis as far away from a courtroom as possible.
Once the news broke, it didn't take long for people to hop on Twitter and post jokes at the former fighter pilot's expense. Here are some of the best ones and, yeah, pardon our nepotism at the inclusion of Mediaite's Colby Hall.
A Cloveture.

— Sean Ferrell (@byseanferrell) November 2, 2017
He can now go back to portraying The Cowardly Lion in community theater productions.

— monica gruber (@moniquita1020) November 2, 2017
he looks like the kinda guy who takes marathon dumps

— Richard Nose here (@NoseRichard) November 2, 2017
Clovis confirmed on October 17 that he possesses no academic credentials or specialized training in science or agriculture. As of this writing, he is still an advisor to the Trump White House.
[image via screengrab]
Have a tip we should know? tips@mediaite.com