Sarah Palin Furious After Instagram Meme of Son Disappears: I Was Censored by a 'Candy-A** PC-Policing Snowflake'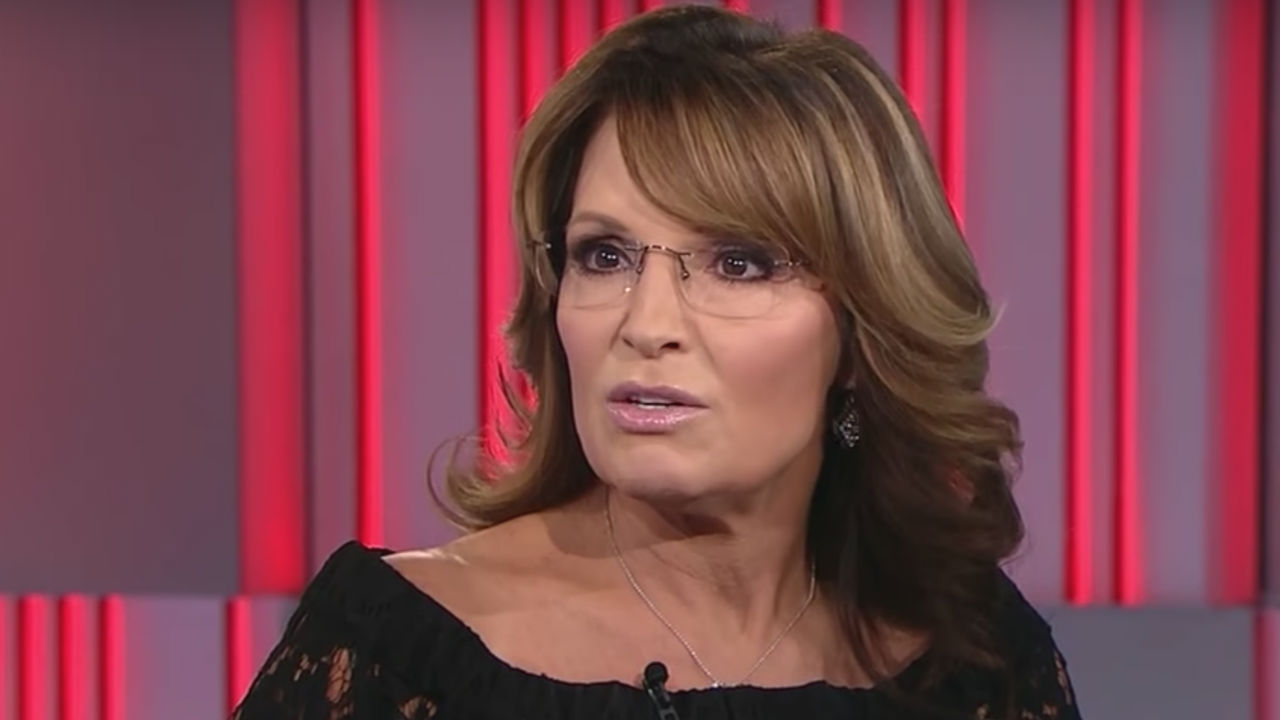 Sarah Palin blasted social media giants after claiming Instagram removed her politically-tinged meme featuring her son last week.
"CENSORSHIP is to sharing opinions as LYNCHING is to justice!" she wrote in a follow up post on the site. "Unbelievable. Instagram took down a post of my son Trig acting like a normal kid ~ which I am so proud he can do."
The latest photo on her page is now a screenshot of what appears to be Instagram's message to her, letting her know she "violated community guidelines" with an image that juxtaposed superhero-type characters and her young child who has Down Syndrome. The post, uploaded shortly after Supreme Court Justice Brett Kavanaugh's confirmation, suggested that protesters look immature.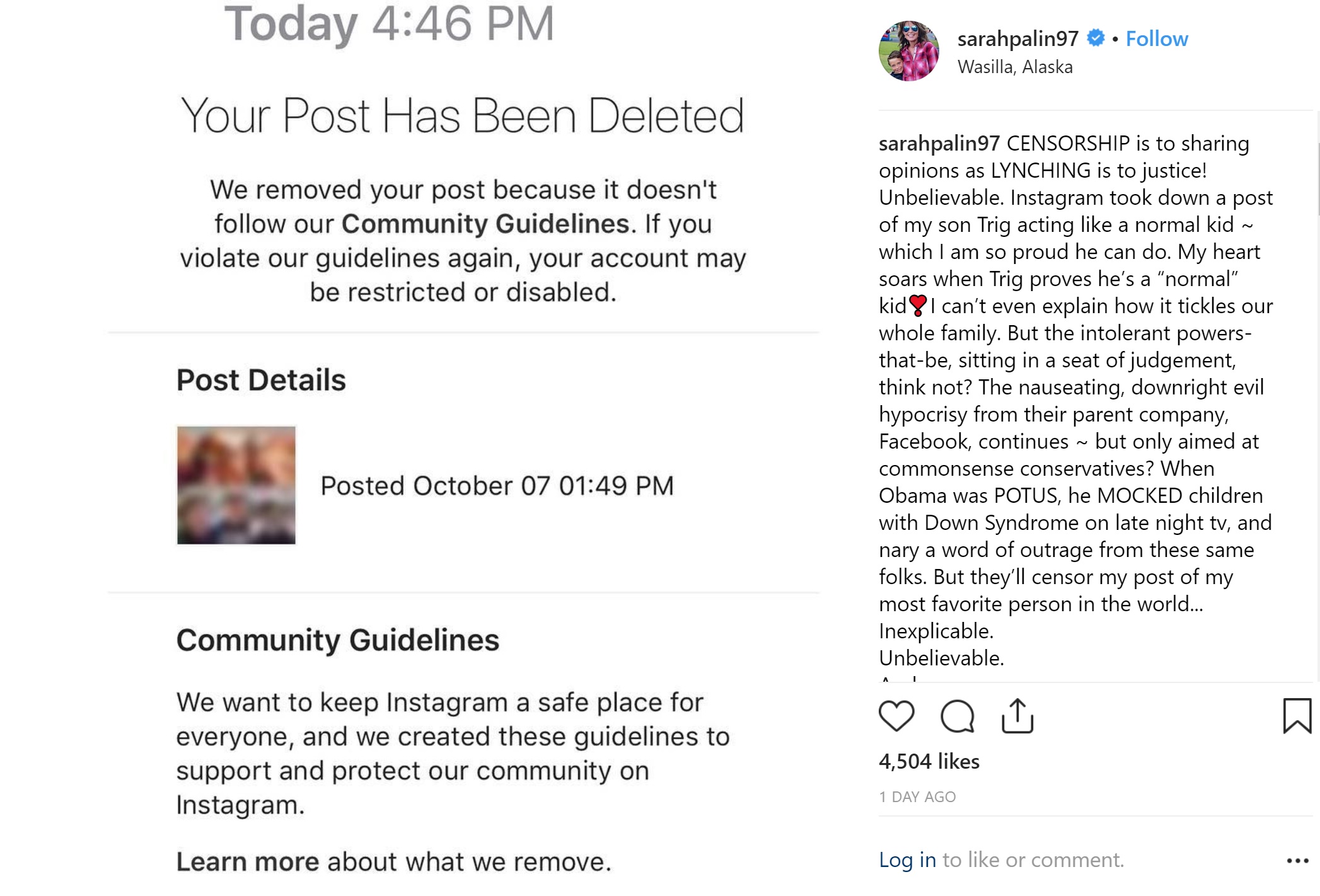 The former Alaska governor also unleashed her anger on Facebook, targeting in part the Instagram parent company with her criticisms and explaining that she had edited the image in an effort to customize it.
"I'd taken a recent meme and, like so many others, personalized it by replacing my own child's temper tantrum for the 'normal' kid's tantrum that someone else used in their meme," she wrote. "The powers-that-be deemed it unacceptable. How is my child different than all the other children used in this same meme, Mark [Zuckerberg]? Is he not as worthy to be treated as equal to, say, your child?"
Continuing to blast Facebook with increasingly heated remarks, Palin said, "Some candy-ass PC-policing snowflake sitting in a Palo Alto cubicle wants the power to censor my personal opinion? Does he/she/it not know they're merely providing fuel for me and others who will fight for equality, justice… and all children?"
Palin, Instagram and Facebook did not immediately respond to comment requests.
[Image via screengrab]
Have a tip we should know? tips@mediaite.com