Sarah Sanders: John Kelly Was Displeased About No 'Full Breakfast' At NATO Meeting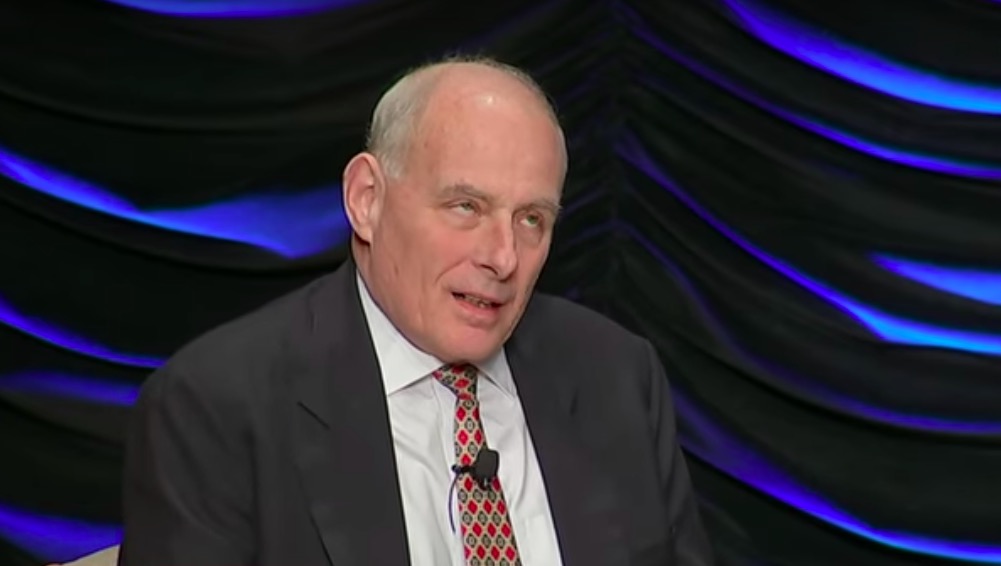 Give Chief of Staff John Kelly his breakfast meat!
In a statement to The Washington Post on Kelly's behavior and facial expressions during the uncomfortable rant offered by President Donald Trump at the photo-op breakfast with NATO allies in Brussels Wednesday, White House Press Secretary Sarah Sanders said that the chief of staff was disappointed by the meeting' culinary offerings.
"[Kelly] was displeased because he was expecting a full breakfast and there were only pastries and cheese," Sanders told the Post.
Whether or not Sanders' comment was sarcastic, Kelly did indeed look a bit put off during the meeting. As Trump went on about how his allies are "delinquent" and how "Germany is totally controlled by Russia," Kelly pursed his lips and looked away from the president in something resembling discomfort.
Was this the face of a man who was severely disappointed by the undiplomatic tirade issuing from his boss's lips, or the face of a man who hasn't had his morning bacon?
Smart money's on both.
[image via screengrab]
Have a tip we should know? tips@mediaite.com