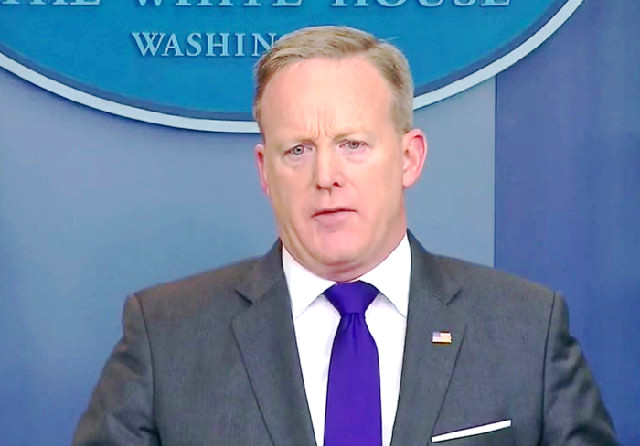 The Daily Beast noticed something odd about White House Press Secretary Sean Spicer's public statements on terrorism, specifically the fact that he keeps alluding to a terrorist attack that does not seem to exist.
Here's Spicer on ABC's This Week, January 29th:
There's 109 people that were slowed down, over 300,000 foreign visitors that came in. But what do we say to the family who loses somebody over a terroristic [sic] — to whether it's Atlanta or San Bernardino or the Boston bomber? Those people, each of whom had gone out to a country and then come back. Now granted they're not on — on the country.
Everyone knows about the Boston bombings and the San Bernardino attack… but what happened in Atlanta?
The next day, Spicer repeated his claim on Morning Joe and during his daily press briefing. Suffice it say, there has been no recent terrorist attack in Atlanta (unless you count the Olympic Games bombing in 1996, but that was not carried out by a foreign-born refugee as Spicer keeps claiming).
Spicer's claim came at the same time that White House Counselor Kellyanne Conway gave several interviews alluding to a nonexistent "Bowling Green Massacre" perpetrated by Iraqi refugees.
[Image via screengrab]
—
>>Follow Alex Griswold (@HashtagGriswold) on Twitter
Have a tip we should know? [email protected]