Seb Gorka Tweets 9/11 Memorial Image … Accidentally Gives Us Bizarre Selfie
At least we HOPE it was accidental.
On September 11, the most solemn day of the U.S political calendar, Former Trump aide, "Dr." Sebastian Gorka tweeted out an image of the Twin Towers with the hashtag #REMEMBER.
#REMEMBER pic.twitter.com/6FNwKyTOG9

— Sebastian Gorka DrG (@SebGorka) September 11, 2017
On first glance, the photo appears to be a bit warped — but ok, whatever — the sentiment is appreciated.
A CLOSER look, however, reveals that Gorka apparently took a photo of the towers superimposed onto some kind of glass or reflective surface because lo and behold — the crotchety Hunagrian also treated us to a nice crotch shot of his own — nestled painfully just between the image of the two buildings.
Mercifully, he was fully clothed, but the effect was still jarring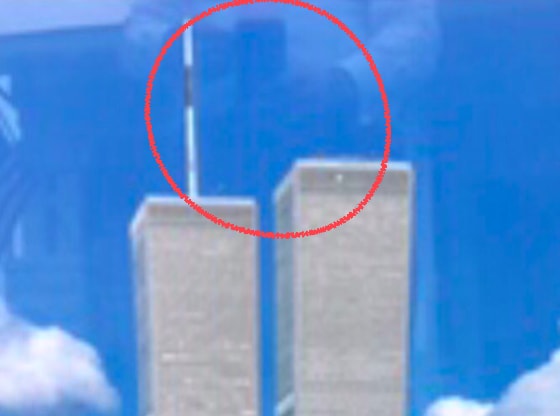 To make matters worse — Gorka even made the image his primary avatar. So in addition to writing this post, I now need to gouge out my eyes.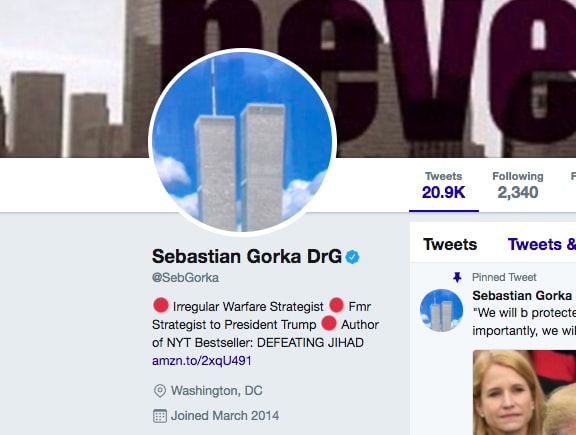 [image via screengrab]
Follow Jon Levine on Twitter / Facebook.
Have a tip we should know? [email protected]