Sec. of State Pompeo Bizarrely Scolds Reporter for North Korea Question: 'Insulting and Ridiculous'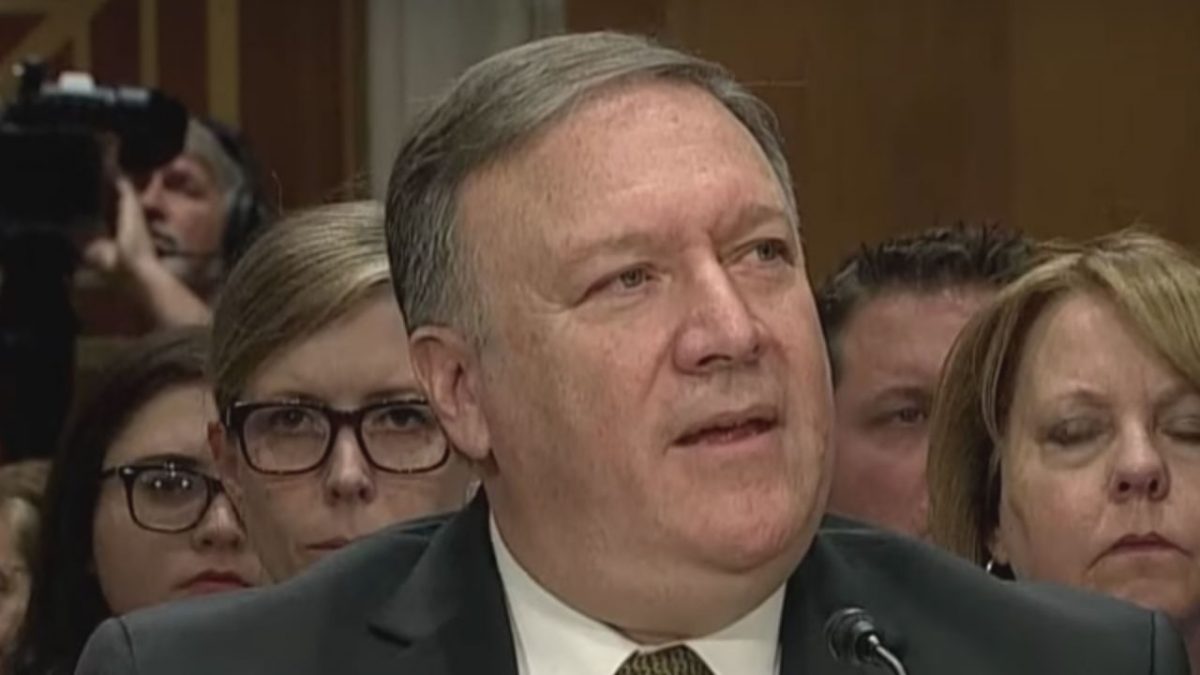 Secretary of State Mike Pompeo spoke to reporters in Seoul today about the agreement between the United States and North Korea and what precisely it entails.
Pompeo talked about "driving this process forward" and said, "I don't know exactly what the timing will be for our next conversation with North Korea. I would anticipate it will be fairly quickly after we return to our home countries. I don't know exactly what form that will take, but I'm very confident that by some time in the next week or so we will begin the engagement."
He was pressed on Trump pledging to end those joint military exercises and why the President called them "provocative."
"I think the President was very clear," Pompeo said. "His intention here was to put us in a place where we get the opportunity to have productive conversations connected to the denuclearization of North Korea."
One reporter pressed Pompeo on the agreement not containing more precise language on CVID ("complete, verifiable, irreversible denuclearization," as the State Department put it earlier this week).
"You could argue semantics, but let me assure you that it's in the document," Pompeo said.
As the reporter continued to raise this issue, Pompeo suddenly teed off, saying, "I find that question insulting and ridiculous and, frankly, ludicrous. I just have to be honest with you. It's a game and one ought not play games with serious matters like this."
He continued scolding by saying "don't say silly things" and that this is "not productive."
Reporters were a bit thrown by Pompeo snapping at this question:
THe Secretary of State appears to be outraged at being asked a question about how an NK denuclearization deal would be verified. https://t.co/iAs2TBsa79

— Maggie Haberman (@maggieNYT) June 13, 2018
Reminder: A dispute over verification — between what the Americans expected and what the North Koreans would accept — is what tanked Bush's deal with North Korea. https://t.co/H5UbFyqVyc https://t.co/c7PlCeFPVc

— Glenn Kessler (@GlennKesslerWP) June 13, 2018
Questions about the V & the I in the CVID are fair and on point. => https://t.co/KQaoNZztuy

— David M. Drucker (@DavidMDrucker) June 13, 2018
— Jake Tapper (@jaketapper) June 13, 2018
[image via screengrab]
— —
Follow Josh Feldman on Twitter: @feldmaniac
Have a tip we should know? tips@mediaite.com
Josh Feldman - Senior Editor