Sen. Lieberman, Homeland Security Committee Call For Twitter To Censor Taliban Accounts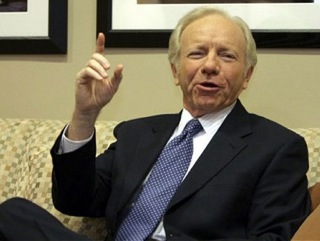 The Senate, led my efforts from the office of Sen. Joe Lieberman, may call on Twitter to ban accounts run by Taliban officers and supports in Afghanistan from disseminating anti-NATO information. According to the UK Telegraph, Sen. Lieberman– who worked to have al-Qaeda projects banned from Google as well– has contacted the social network's leaders in an effort to remove accounts that promote and celebrate Taliban attacks on NATO forces in Afghanistan.
RELATED: Sen. Joe Lieberman Wants Google To Let Users Flag 'Terrorist Content'
While a Twitter spokesman told the Telegraph that they were not at liberty to comment on the matter, the office of the Senate Homeland Security Committee, which Sen. Lieberman shares, confirmed the move as part of a broader campaign against Islamic extremist propaganda on the internet. The Telegraph report also included the names of some accounts in question, and the interesting tidbit that NATO press officers on Twitter actually engage in Twitter wars with these agents on occasion, as well as noting that the veracity of the Taliban Twitter reports could be anywhere from absolutely true to absolutely fabricated:
The Taliban movement has embraced the social network as part of its propaganda effort and regularly tweets about attacks or posts links to its statements.

The information has ranged from highly accurate, up-to-the-minute accounts of unfolding spectacular attacks, to often completely fabricated or wildly exaggerated reports of American and British casualties. Twitter feeds including @ABalkhi, which has more than 4,100 followers, and @alemarahweb, which has more than 6,200 followers, regularly feature tweeted boasts about the deaths of "cowardly invaders" and "puppet" Afghan government forces.

Taliban spokesmen also frequently spar with Nato press officers on Twitter, as they challenge and rebut each other's statements.
While Congress will not be in session again until the new year, aides are apparently working on the project as a forthcoming one for Congress's return.
Have a tip we should know? tips@mediaite.com