Sen. Orrin Hatch Poses With 'Cocaine Mitch' Shirt Showing McConnell Covered in Blow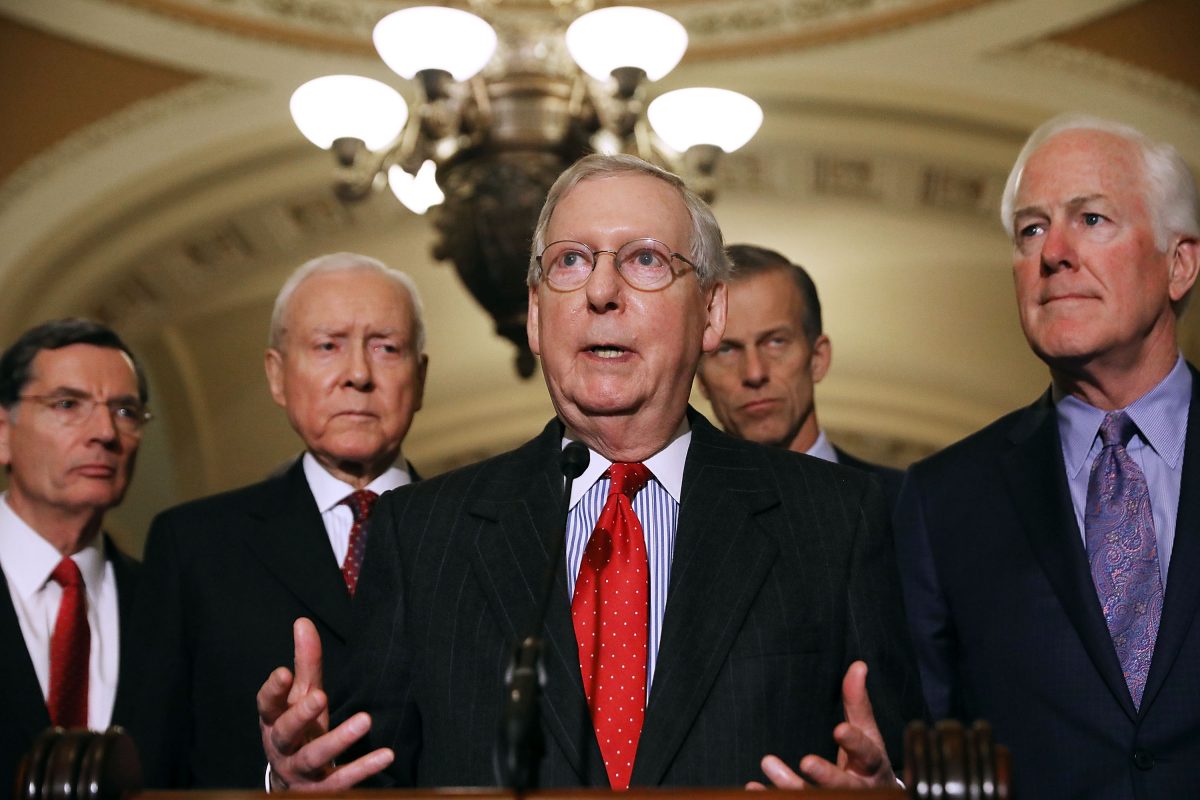 Sen. Orrin Hatch (R-UT) on Thursday posed with a tank top showing Senate Majority Leader Mitch McConnell as "Cocaine Mitch".
The World Is Yours https://t.co/FRgXIsglp5 pic.twitter.com/9cgahTAihl

— David Seawright (@DavidSeawright) August 23, 2018
Quite a shirt isn't it? It's a tank top showing McConnell photoshopped into a scene from the classic film Scarface, showing the lawmaker absolutely frosted after shoving his face in a colossal mountain of cocaine.
If you need a reminder of where Cocaine Mitch came from, lets walk down Memory Lane and go all the way back to the ancient days of May 2018.
When convicted coal baron Don Blankenship was still in the middle of his doomed, wacky senate campaign, he railed against McConnell and the GOP establishment. Blankenship constantly referred to McConnell as "Cocaine Mitch" — a reference to old reports of coke being found on a ship owned by a company founded by McConnell's father-in-law — and it became a brief internet sensation.
Since the moniker caught and was incorporated into campaign merch, Hatch saw it on a shirt and told the Twitterverse he wanted one.
Where can those be purchased? Asking for a friend who enjoys sport.
https://t.co/5Hj9mdbz0L

— Senator Hatch Office (@senorrinhatch) July 10, 2018
Thought-provoking t-shirts are hard to come by.

— Senator Hatch Office (@senorrinhatch) July 10, 2018
Judging by today's tweet, Hatch got his wish.
[Photo by Chip Somodevilla/Getty Images]
— —
>> Follow Ken Meyer (@KenMeyer91) on Twitter
Have a tip we should know? tips@mediaite.com