Senator Claire McCaskill is Pissed at Media Obsession With 'That New York Woman' Alexandria Ocasio-Cortez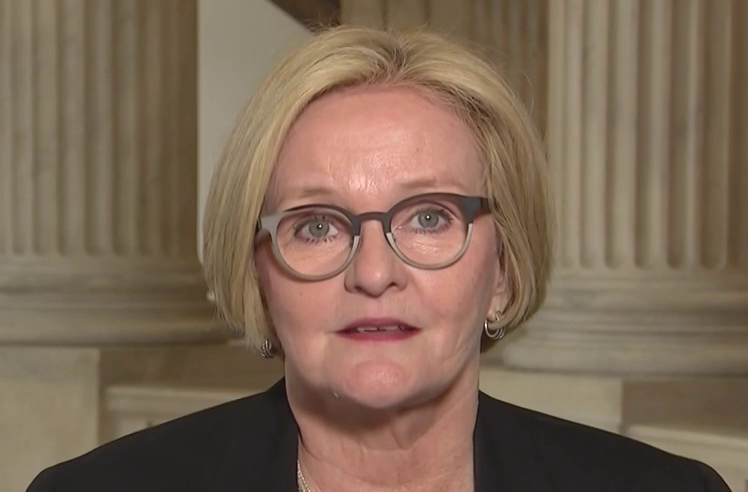 Outgoing Senator Claire McCaskill is pissed at the media for constantly covering New York Congresswoman-elect Alexandria Ocasio-Cortez, ranting to Bloomberg earlier this week about the "drama over that New York woman."
"When I first got here, the St. Louis Post-Dispatch had a half-dozen reporters in Washington. Now there is one person covering the entire Congress. It's impossible," McCaskill said to Bloomberg's Joe Nocera. "Now it's all about social media, the cable networks, the unedited crap."
The senator went on to complain about her legislation work not getting enough coverage now, pointing to the attention that Ocasio-Cortez has drawn as part of the problem:
"I worked on a bill that brought down the price of hearing aids. It was a big deal because hearing aids aren't covered by Medicare. But nobody wrote about it, so nobody knew about it. But there is so much drama over that New York woman, Alexandria Ocasio-Cortez, like she's the new shining object. That's how the media covers stuff now. And some of us are passing good old-fashioned bills, and we get nothing. Gimme a break!"
McCaskill, who portrays herself as a centrist Democratic politician, particularly when compared to the supposedly "extreme" Bernie Sanders and Ocasio-Cortez's Democratic socialist wing, made the comments during her final weeks on The Hill, as she lost her chance at a third term to Republican Josh Hawley in November.
Earlier in the interview, McCaskill knocked lawmakers who double as cable news pundits, saying MSNBC and Fox News encourage "the people making the noise," rather than those who are getting bills passed.
As for her post-election loss plans, the McCaskill expressed excitement at her new platform.
"Now that I don't have to get things done, my job is to speak with knowledge and experience. It will be a lot more fun," she said.
[image via screengrab]
Have a tip we should know? tips@mediaite.com