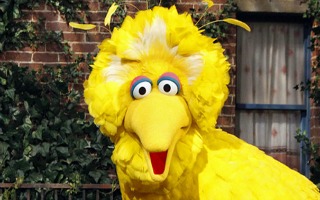 President Barack Obama's campaign is doing all they can to leverage Mitt Romney's comments about cutting off the federal subsidy to PBS for as much political benefit as possible. To that end, the Obama camp pounced on Romney saying in last week's debate that, while he likes Big Bird, he would end taxpayer funded benefits that go to PBS which broadcasts Sesame Street. President Obama took to mocking Romney on the stump for being soft on Wall Street while cracking down on Sesame Street – the campaign even cut an ad which focuses on those themes. On Tuesday, however, the non-partisan Sesame Workshop, which produces Sesame Street, asked the Obama campaign to take down the ad.

RELATED: NBC News' Peter Alexander Calls Obama's Big Bird Ad 'Absurd'
The blog post from Sesame Workshop is clear and unequivocal in its request that the Obama for America campaign remove the ad which prominently features the iconic Big Bird character:
Sesame Workshop is a nonpartisan, nonprofit organization and we do not endorse candidates or participate in political campaigns. We have approved no campaign ads, and as is our general practice, have requested that the ad be taken down.
The media's reaction to the Big Bird ad has been mixed. NBC News' Peter Alexander called it "absurd." However, Democratic strategist and MSNBC contributor Karen Finney said Tuesday that the ad refocuses voters' attentions on education priorities and how necessary adequate funding for early education is critical to America's future.
> >Follow Noah Rothman (@Noah_C_Rothman) on Twitter
Have a tip we should know? tips@mediaite.com