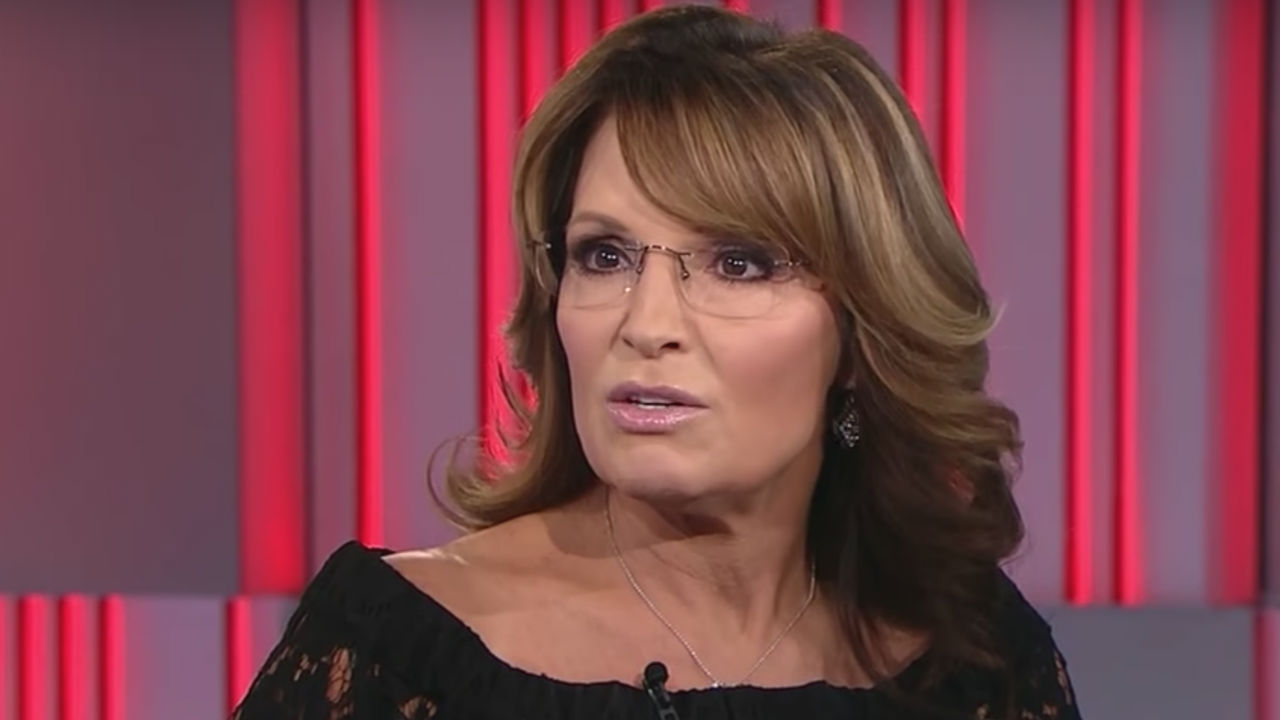 Sacha Baron Cohen's Who Is America? has stirred outrage among certain of its interviewees, perhaps most notably Sarah Palin — who railed against the comedian's antics in a Facebook tirade warning the public she was duped.
However, the much anticipated footage may have not made the final cut.
Showtime entertainment president Gary Levine dropped the hint during the Television Critics Association's Beverly Hills press tour Monday while speaking with reporters, according to Entertainment Weekly.
"There are several people who have thrown themselves in front of buses that may not be headed their way," Levine said, responding to a direct question about Palin.
Pressed on whether the former Alaska governor would appear on the show, he offered a teasingly vague answer.
"Sacha is very hardworking and selective in [creating] the final product," he said. "He's always refining it. We'll see."
Palin took to social media last month to vent her anger at being fooled by Baron Cohen, who she claimed tricked her into accepting an interview under the guise of a disabled army veteran, prompting her to travel across the county to meet him.
"I join a long list of American public personalities who have fallen victim to the evil, exploitive, sick "humor" of the British "comedian" Sacha Baron Cohen, enabled and sponsored by CBS/Showtime," she wrote in the July 10 post.
But Palin also told the comedian to air the interview.
"Here is my challenge, shallow Sacha boy: go ahead – air the footage," she said. "Experience tells us it will be heavily edited, not pretty, and intended to humiliate."
[Image via screengrab]
Have a tip we should know? tips@mediaite.com